Changemakers: One Startup Revolutionizing the Medical Marijuana Industry
The cannabis industry has grown (pun intended) drastically over the past five years; in 2016 revenue is expected to hit $6.7 billion.  By 2021, the weed industry is expected to have nearly 14,000 companies generating $27 billion, according to consumer market research firm IBISWorld.
The time is green for businesses to jump in and take a hit of those profits. A new startup, cannabis health and wellness company hmbldt, plans to do just that.
Based in California, hmbldt has created a cutting-edge vape pen that delivers a specific dose and formula of the chemicals compounds found in marijuana tailored to suit the individual needs of the user.
"We use devices to deliver those compounds in an effective and consistent dose" explains Matt Seashols, president and co-founder of hmbldt.
Targeting four specific medial needs; bliss, sleep, calm and relief, hmbldt's goal is to limit the guess work of medical marijuana, allowing the consumer to regulate, monitor and experience the safe benefits each time.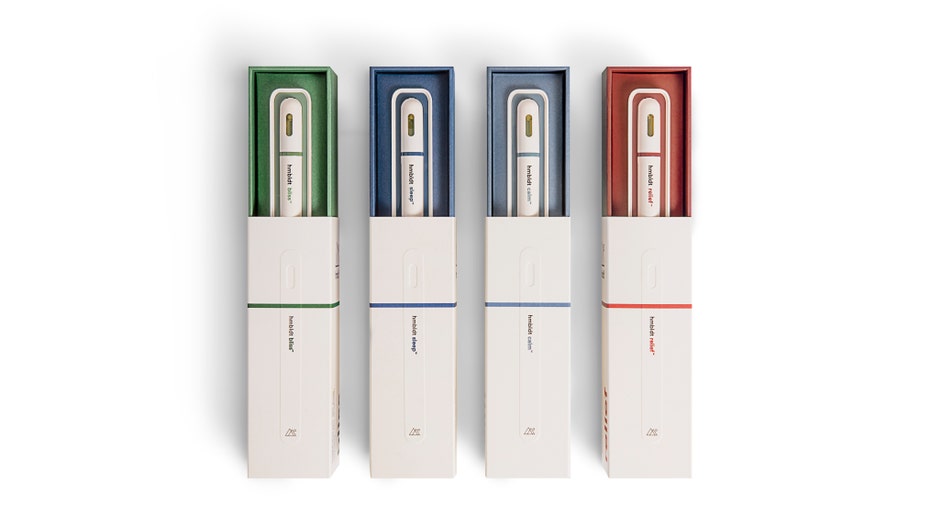 "If you are a cannabis user, we hear over and over again you try to duplicate the effect that they had maybe last week, but the genetics are different, even though the strain might be the same, the crop was different" says Mike Seashols, chairman of hmbldt and a former executive at Oracle.
The legalization of marijuana was a hot issue on ballots across the country this past November.  Currently, twenty-eight states, plus the District of Columbia, have some type of law on the books legalizing marijuana, and as legalization becomes more widespread, Seashols expects the burgeoning marijuana market to get a big boost.
"I think it has created a lot of interest now in the industry,… a lot of consumers are now saying this must be more safe than I heard before" says Mike Seashols.
hmbldt, which has been up and running for just three months, is already generating a lot of buzz within the industry. Be sure to check out the Seashols full interview above for more.