CFPB Changes Stay-at-Home Spouse Rule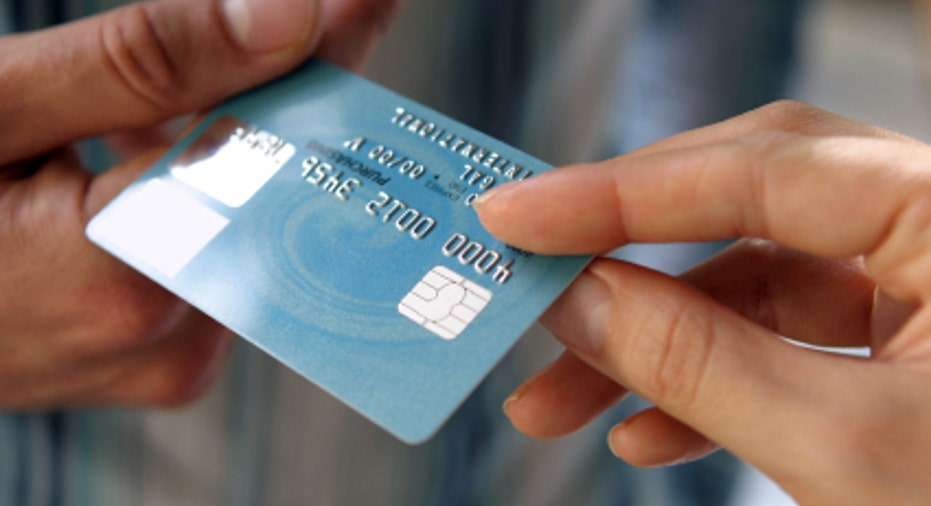 The federal government's consumer watchdog has changed a regulation to make it easier for stay-at-home parents and others who don't work to be approved for new credit cards.
Monday, the Consumer Financial Protection Bureau finalized a regulation change to allow card companies to consider financial support from other people when evaluating a consumer's credit-card application. It changes a 2011 regulation under which banks were allowed to consider only the applicant's income.
The 2011 regulation and its more accommodating new version both grew out of the Credit CARD Act of 2009. Its underlying purpose was to clamp down on students getting cards and racking up debt they couldn't repay, and it required individuals applying for credit to demonstrate an ability to repay what they borrowed.
As originally written, though, the regulation had a side-effect impacting more than students: Its "ability to repay" language meant that anyone who relied on someone else's income -- including stay-at-home parents or spouses who are divorced and don't work -- suddenly had a harder time being approved for credit cards and building credit histories in their own names.
"Stay-at-home spouses or partners who have access to resources that allow them to make payments on a credit card can now get their own cards," CFPB Director Richard Cordray said in announcing the rule change.  The agency proposed the change in October 2012, calling it a common-sense move.
Instead of just an individual's income, issuers can now consider broader measures, such as "available income" or "accessible income." Previously an issuer could not consider household income -- which used to be widely used on credit-card applications -- without confirming how much money the applicant has access to in order to pay bills. The changes apply to people 21 and older.
Millions impacted
Census data show that there are roughly 5 million full-time, stay-at-home moms and roughly 150,000 stay-at-home dads in married households with children. The numbers are higher if you add in other family arrangements such as unmarried couples, part-time working parents, married couples with no children, and adults caring for their aging parents.
The bureau's modification comes after a bipartisan Congressional group pushed for the change. The House Subcommittee on Financial Institutions and Consumer Credit held a hearing on the topic in June 2012. "Families who choose to have one spouse stay at home should not be penalized by one-size-fits-all regulations," read a statement from Rep. Shelley Moore Capito of West Virginia. Capito is chair of the subcommittee and applauds the rule change, which she said "will hopefully provide necessary clarity to ensure qualified borrowers are not denied access to credit because they have made the very personal decision to stay at home to raise their family."
Rep. Louise M. Slaughter of New York, ranking member of the House Committee on Rules, joined in the approval. "This rule upholds Congressional intent to protect college students from falling into crippling debt, while maintaining the ability of stay-at-home spouses to build credit, and I applaud the CFPB for making this fix," she said in a statement. Among other things, lack of access to credit can keep a partner trapped in an abusive relationship, she added.
The American Bankers Association had expressed support for the rule change when it was proposed. Some consumer groups, however, liked the regulations the way they were, saying they were working as intended.
In written comments to the CFPB in June, the National Consumer Law Center said it worried about the effect of high credit-card debt on those with no incomes of their own: "Stay-at-home mothers are demographically as much at risk from the financial stresses of unaffordable credit card debt as other vulnerable groups."
The organization said it worried that card issuers want to water down the rules "to permit a return to reckless lending."
Earlier articles: Fed rule limits credit cards for stay-at-home parents, Reps. want review of rule limiting credit for stay-at-home spouses