CES Trend: TVs and Phones Are BFF in 2013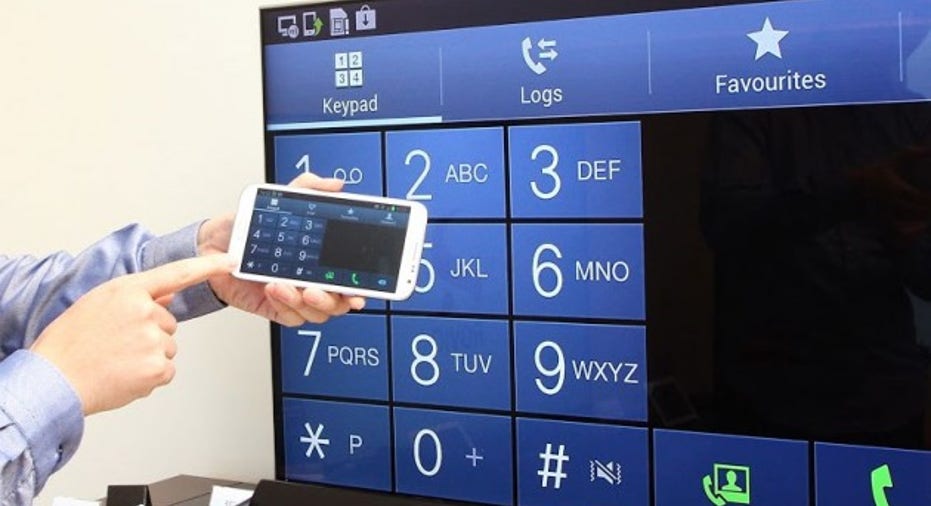 The 2013 Consumer Electronics Show hasn't even officially started yet, we're still in the middle of press day. But that doesn't mean we haven't had a chance to attend a fair share of press conferences, including NVIDIA, LG, Sharp and, most recently, Panasonic. So what's new? What's going on? What kinds of trends are we starting to see already?
More than ever, we see that the goal in 2013 is for TV and phone makers to begin allowing devices to interact with one another more closely and more efficiently. NVIDIA plans to do so with its new Project Shield gaming system, which will allow gamers to seamlessly play video games, whether they are PC or Android-based, right on their big screen HDTVs. It's not all about gaming, though.
LG introduced its new "Smart Touch" technology, which uses NFC to allow you to control your TV from your iOS or Android smartphone. It's taking the idea a step further, however, by also allowing consumers to interact with washing machines, vacuums, refrigerators and other home appliances using the same NFC technology. Tap your phone to your TV, and you suddenly have control of the content, right on your phone.
Read the full CES story on TechnoBuffalo.com