CES: Does Anyone Really Need a Smart Spoon?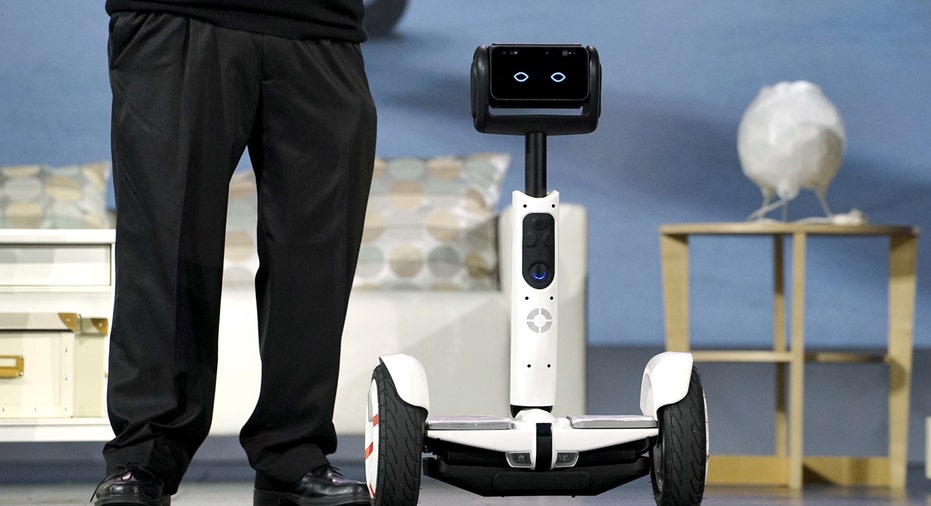 Forgive me for saying this, but CES may have finally jumped the shark in 2016. The keynotes have become way over-the-top glitzy, much of the technology is years from productization, and the gadgets are too arcane to be of any real interest to anyone but extreme enthusiasts and, of course, the click-hungry media.
I mean, what exactly is the point of Chromat's Adrenaline Dress that expands to make you look like a terrified animal when you're upset?
Who in this day and age would have use for a Kodak Super 8 camera that – you're not going to believe this – uses actual film? That's right, folks. Film.
And why would anyone in his right mind want to know what it feels like to be old and decrepit, which Applied Minds has apparently figured out how to do? Trust me, you don't want to know.
But my hands-down absolute favorite ludicrous gadget has got to be the Spün: a spoon (of course, what else could it be) that tells you how many calories you're about to shovel into your mouth.
So when you're done oohing and aahing (yes, those really are words, NK) about all the absolutely useless nonsense on display at CES 2016 and decide to actually come back to planet Earth, here are a few products and services that just might be of real use. Not only that, you can actually buy them sometime this century ... actually, this year.
High-end, immersive gaming is finally here. Facebook announced its stunning $2 billion acquisition of virtual reality startup Oculus VR in March of 2014 and, two years later, the long-awaited Oculus Rift VR headset and controller are finally expected to ship. If you're looking for a next-generation immersive gaming experience, place your order now. It'll run you $600 for the gear and another $900 for a computer that's certified to deliver an otherworldly Oculus experience.
No more electric car sticker shock … or range anxiety. You won't catch me riding around in an electric car or a Chevy anytime soon, but if GM does bring the revolutionary Chevy Bolt to market as a 2017 model as promised, it could have a real winner on its hands. The Bolt is supposed to be the first all-electric vehicle with a 200-mile range for $30,000, after the federal tax credit, of course. Hopefully they'll get the ignition switch right, this time.
3D … without the glasses. Cool. Let's face it, 3D just isn't cool if you have to wear those dumb glasses. More than a decade ago, I saw my first demo of a glasses-free 3D display and it's apparently ready for prime time. Stream TV Networks announced that it's shipping glasses-free 3D 4K displays, along with game and content distribution partners. The Philadelphia-based company calls its technology Ultra-D and its manufacturing is outsourced to Pegatron in China.
Long live vinyl. Six years after mysteriously stopping production on the go-to turntable for DJs and vinylphiles everywhere, Panasonic has reintroduced the legendary Technics SL-1200. Don't ask why. All I know is, I have a rec room with a bar and pool table where, late at night, I spin 300+ classic records and my old Technics turntable, c. 1980, is shot. Time to go with a new version of an old classic.
Fitbit blazes a new trail. I'm not exactly a fan of the fitness tracker craze – or any other craze, for that matter – but San Francisco-based Fitbit has clearly tapped into a market need and its latest, the Fitbit Blaze, is a more fashion-forward watch-like device with a color touch screen and all the usual fitness tracker stuff. And at $199, it's way cheaper than Apple Watch.
There's a Netflix near you. If you happen to be reading this from one of 130 countries around the world, you can now stream live video from Netflix. In his CES keynote address, CEO Reed Hastings said, "Right now, you are witnessing the birth of a global TV network." The Los Gatos, Calif. company now serves 190 countries and plans to spend a whopping $6 billion on original programming over the coming year, according to the New York Times.
Let's see, did I miss anything. Oh yeah, Samsung is launching another smart refrigerator nobody will buy. Yawn.