CES 2017: Who Needs a Smart Hairbrush?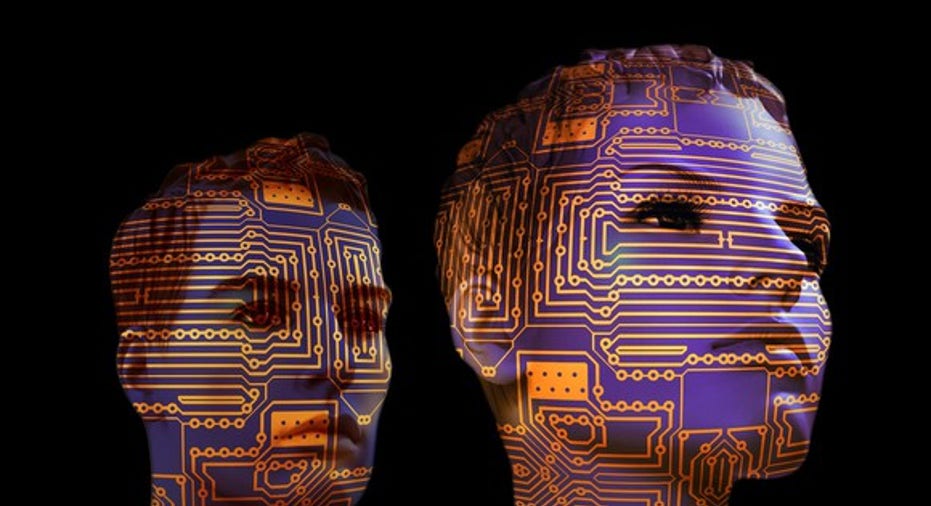 Every year, the Las Vegas Consumer Electronics Show gets bigger and glitzier. The products are another story. The IoT craze may be spawning a generation of smart products, but what's the point if most of them are completely useless and esoteric?
What good is all the hype surrounding tech gadgets if it isn't over stuff we need or at least want. The question is, who needs a smart hairbrush to tell you your hair is frizzy, tangled and dry? And does anyone actually want a fitness monitor … for their dog?
One of the big themes of CES 2017 is smart devices for easy living. I'm all for the easy living part. I'm just not seeing a lot of connected gadgets that will make my life easier. What I am seeing is a lot of startups throwing spaghetti at the wall to see what sticks. I don't know about you, but shelling out $199 to be a focus group doesn't appeal to me.
A cute little robot named Kuri can roam around your house, keep an eye on your dog and notify you when it jumps on your new couch. But imagine this scenario: sitting in a business meeting, you get an alert, say "sorry, I've got to take this," then walk over to the corner of the conference room and nonchalantly yell, "Down boy, down." Please.
We already obsess over every little thing that may or may not cause us or our children harm. The last thing we need is another gadget that measures or detects something new for us to panic about. Flow, a handheld device by Plume Labs, tells you when you're breathing polluted air. Well, what are you supposed to do then, leave the city?
Airthings makes a $199 Radon detector for your home. The thing is, there's probably less than a 1% chance that uranium deposits under your home will kill you. If you're worried about it, you can actually buy a test kit for $9.99. Then you'll know. But get this. If you try to sell your house, you'll have to disclose it to would-be buyers. Oops.
As if there aren't enough fitness trackers and health monitors to tell us we're spending too much time sitting on our butts playing with gadgets all day, now there are gadgets so we can obsess over our dogs, too. French startup Jagger & Louis has a smart collar that measures Rover's movement, breathing, eating and sleeping. Why? I don't know.
It should come as no surprise that IoT mania has spawned more than a few connected products with dubious, if not downright nefarious, purpose. TrackR is supposed to help you find stuff you lost, but I suspect many will slip it inside the wallet, jacket or car of their significant other to see what they're up to. So much for marital trust.
The big thing in toys is smart Lego bricks so kids can build bots that move and sense objects. Maybe they do teach kids a little bit of coding, but instead of indoctrinating them into our tech-crazed culture with toys that practically build themselves, maybe we should let them out of the house to play once in a while. I'm just saying.
On the plus side, there are plenty of innovative devices that just might benefit folks in need: smart canes that alert family or caregivers if the owner falls; improved hearing aids; eating utensils for those with Parkinson's disease and even therapeutic products for stroke victims.
On the 4K TV front, the battle of Korean giants continued with LG's Super UHD with Nano Cell LCD display going up against Samsung's QLED Quantum Dot LED technology. And LG's super-thin W Series OLED TVs have a new competitor: China's own Xiaomi, which launched a 4.9mm thick set with virtually no bevel. Viewable wallpaper.
Of all the trends, the three with the most far-reaching consumer implications to watch were:
Augmented reality glasses. Google Glass may have been a bomb, but Snap Spectacles are a hit. Lenovo and a host of startups demoed smart glasses at various stages of development for business and consumer AR applications. Mark my words: someday, we're all going to be wearing glasses instead of staring at screens.
Artificial intelligence is in the house. Apple, Amazon and Google didn't even have to show up to have a strong presence at the show. Thanks to recent advances in AI deep learning – where machines code themselves – virtual assistants Siri, Alexa and Assistant are starting to mature into voice controlled hubs for smart homes.
Computers on wheels. Once little more than engine and drivetrain in a metal chassis, cars have become the most technologically advanced products in our lives. From Apple CarPlay and Android Auto to vehicles with accident avoidance systems that can park themselves, our cars are well on the road to becoming autonomous … someday.