Centerbridge to Gobble Up P.F. Chang's in $1.1B Buyout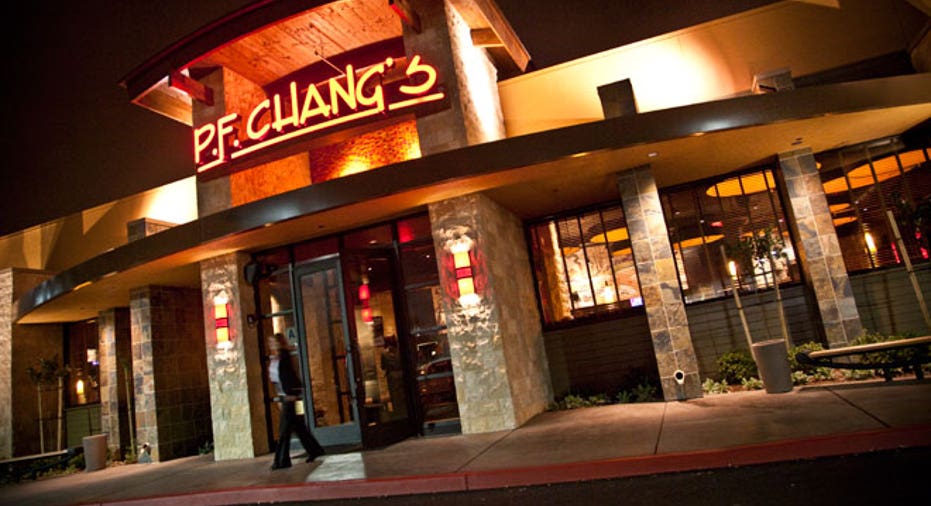 P.F. Chang's (NASDAQ:PFCB) landed a $1.1 billion leveraged buyout on Tuesday that values the restaurant chain at a 30% premium and leaves the door open for a more lucrative deal before the end of the month.
Private-equity firm Centerbridge Partners agreed to take P.F. Chang's private by paying $51.50 a share in cash for the company.
Based in Scottsdale, Ariz., P.F. Chang's operates its namesake restaurants as well as Pei Wei Asian Diner. The company, which employs about 26,000 workers, owns and operates almost 400 restaurants.
P.F. Chang's said at least 83% of shareholders must tender their shares in order for the deal to go forward. If shareholders sign off, the transaction should close no later than the end of the third quarter.
"We are confident that being a private company will provide us with greater flexibility to focus on our long-term strategic plan of elevating our guest experience, enhancing our value proposition, growing traffic and improving the performance of our brands," P.F. Chang's CEO Rick Federico said in a statement.
The leveraged buyout includes a "Go Shop" provision that allows P.F. Chang's to solicit superior bids from third parties over the next 30 days.
Shares of P.F. Chang's traded around the $51.50 offer price and were recently up 29.75% at $51.46.
"We have great respect for P.F. Chang's, its brands, and the company's strong commitment to its customers, employees, and partners," said Jason Mozingo, senior managing director at Centerbridge. "We look forward to working with management to lead the company through its next phase of growth and development."
Centerbridge, which is headquartered in New York, has about $20 billion in capital under management.
Goldman Sachs (NYSE:GS) advised P.F. Chang's on the sale, while Wells Fargo (NYSE:WFC) and Deutsche Bank (NYSE:DB) worked with Centerbridge.
P.F. Chang's also disclosed weaker-than-expected first-quarter results on Tuesday, saying it earned 35 cents a share on a non-GAAP basis on sales of $318.9 million. Analysts had been calling for EPS of 36 cents on sales of $321.6 million.