Celebrities Live in Nice Homes – You Can, Too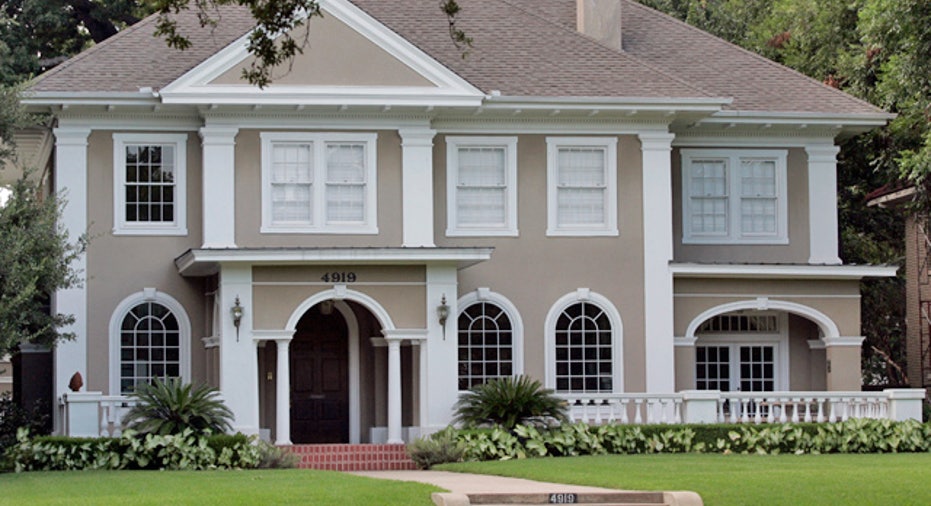 Celebrity homes are often luxurious with great views and in exotic locales, and many people love looking at them — it's fun to see how your favorite stars live. Even though these homes may be priced outside your budget, there are lessons to learn from celebrities whether you're buying, selling or decorating a home.
"There are few subjects that are more appealing to the general population than real estate, whether you're in a small apartment or a massive estate," says Zackary Wright, Senior Vice President at Christie's International Real Estate. "If there's someone's house who you like or would like to emulate, you want to know how they live."
It's hard to get your arms around the prices, but celebrity homes are expensive because of their size and scale, suggests Wright. Whether you view these homes in magazines or on television, you can incorporate design ideas into your own and also learn from their smart financial moves along with their mistakes. Experts provide suggestions on what to look for.
Location, Location, Location!
"Celebrities tend to buy in the best locations possible," says Cara Ameer, broker associate and Realtor at Coldwell Banker Vanguard Realty based in Ponte Vedra Beach, Fla. Location affects your home's value, and you want your home to be in the best location that you can afford.
Homes in areas without a lot of turnover or that hidden gem in a hot neighborhood can turn out to be a better buy in the long run.
"Celebrities tend to buy in the best, most secure neighborhoods, which is why celebrities often cluster together," says Michael Corbett, Trulia's real estate expert. To get the most for your money, he suggests considering the worst house on the best block instead of a big house in a worse neighborhood.
Private Spaces
"Celebrities look for privacy," says Wright. "They build an enclave within the midst of a very busy world and enjoy the privacy." High hedges or fences prevent the public from viewing what's on the other side, which may be a perfectly manicured yard with a garden or a beautiful home.
Larger lots also offer more privacy. "Celebrities don't want to be backing up to somebody or looking into someone's window," says Ameer.
Enjoy Great Views with Indoor-Outdoor Spaces
"People remember when they have tremendous views and can spend time outside," says Wright. "Even though these houses have great indoor spaces, they most always have an element of indoor-outdoor living — bringing the outdoors inside."
Opening up the outdoors can create a larger livable space, experts say, which can be used year round depending on where you live. Glass doors that collapse can make walls disappear and open up your home, suggests Wright.
Celebrities often have very costly amenities that they use to entertain, but you don't need to spend as much to get the same feel. Instead of a pool pavilion with an outdoor kitchen, you can build a beautiful deck with a barbeque pit and outdoor seating, suggests Corbett. "It doesn't have to be translated dollar for dollar, it's more the content."
Being able to enjoy your yard and gardens are key. "You want to create an inviting outdoor space that's a focal point," says Ameer. "You can create a visual for your home, even if you're not looking out at the ocean."
Live Within Your Means
"A lot of celebrities live in regular houses rather palatial homes with gates," says Ameer. "Just because you can, doesn't mean you should spend and live beyond your means."
Keep your budget in mind when shopping for a new home. Experts advise that the mortgage, taxes, insurance, maintenance and utilities, along with your other expenses, are within your means.
Many celebrities own multiple homes and can afford to keep these homes empty for a year, but that's not practical for the average American. "When we hear of a celebrity who has two, three or four homes and they have to sell them off because they've overextended, it's a big lesson to learn," says Corbett. "If it can happen to them with all their money, it can certainly happen to the rest of us."
Consider renting. "Celebrities don't tend to have careers that keep them in one place for a long time," says Corbett. "If you're not going to be living in a home for four to five years, don't purchase and just rent instead." If you know your job is in flux or that you'll have to move because your family situation will change, renting may be the smarter decision.
Don't Overspend on Renovations
Renovations can also be pricey, but overspending for your neighborhood may not be the best decision. "Too many celebrities have spent too much money renovating and have had to sell their home for a loss," says Corbett. "When those celebrity flips happen and they end up being flops, we really see and hear about them." You don't want to lose money by spending money on what you won't get back — don't install a $50K kitchen if your house is worth $200K, for example.
Be Unique with Architecture, Design and Décor
"The fact that celebrity homes are very much in the news and we get to see them, one of the first thing you can learn is inspiration for design," says Corbett.
Regardless of whether the celebrity was very involved in the process or just reviewed the final product, they tend to hire the best designers. Experts suggest including a less-expensive version of these designs in your own home. "You'll see the hottest trends no matter the price range," adds Corbett.
Websites like houzz.com or Pinterest can help you find pieces to create a similar aesthetic. "You create an account and can snag what you want for inspiration — these can give you visuals to help you create that celebrity look," Ameer says.
Your home is your domain, and you can decorate it as you like by painting the walls a bright color or by installing colorful carpet with a unique pattern. "Just remember that when you decide to sell, you may need to make some changes to have more universal appeal," suggests Ameer.