Caterpillar's 4Q EPS Beats Despite Charges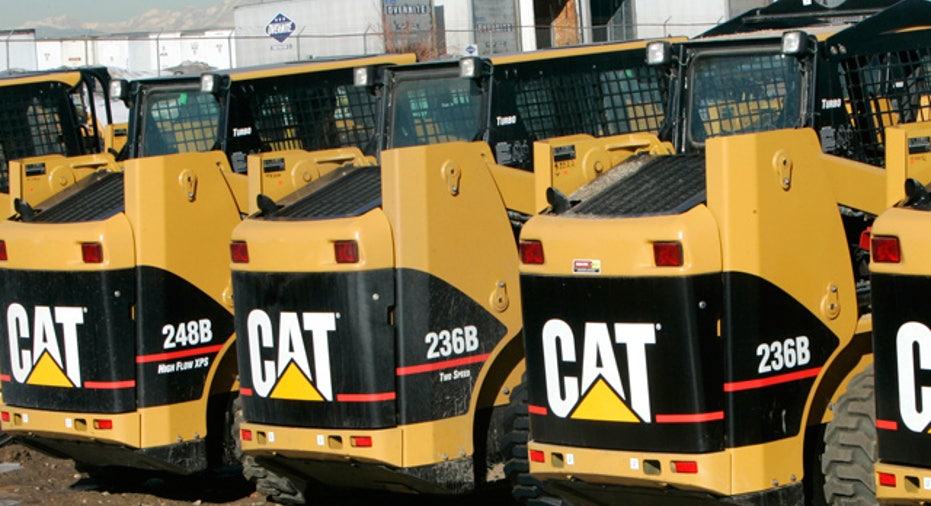 Caterpillar (NYSE:CAT) disclosed a deeper-than-expected slump in sales on Monday, but the economic bellwether's adjusted earnings easily surpassed Wall Street's expectations.
In addition to revealing a 55% tumble in fourth-quarter profits due to a goodwill charge, the blue-chip company released a very wide range of possible earnings for 2013 amid economic uncertainty.
Despite the mixed developments, shares of the world's largest maker of construction equipment rose nearly 3% in premarket trading.
Caterpillar said it earned $697 million, or $1.04 a share, last quarter, compared with a profit of $1.55 billion, or $2.32 a share, a year earlier.
Excluding one-time items, it earned $1.91, easily topping estimates for $1.69.
The company's revenue dropped 7% to $16.08 billion, narrowly trailing the Street's view of $16.12 billion.
Caterpillar's results were hurt by a previously-announced goodwill impairment charge of $580 million, or 87 cents per share as well as by the company cutting its inventory by $2 billion to move more in line with demand.
"Considering the weak economy in the United States, along with much of Europe in recession and China slowing, we had a solid year," CEO Doug Oberhelman said in a statement. "Our incremental operating profit pull through was very good, we made progress adjusting inventory levels, and our quality and safety indicators continued to improve."
Looking ahead, Caterpillar unveiled a wide outlook for the full year, projecting EPS of $7.00 to $9.00 on sales of $60 billion to $68 billion.
By comparison, Wall Street had been projecting 2013 EPS of $8.54 on sales of $65.18 billion
Caterpillar said the range "reflects the level of uncertainty we see in the world today."
While "encouraged" by recent upbeat economic indicators, Oberhelman warned growth in the U.S. is expected to remain "relatively weak," China's economy won't return to the rates of 2010 and 2011 and European economies should "continue to struggle" this year.
"If the recent improvement in economic indicators continues, 2013 could be another record year for Caterpillar," Oberhelman said. "However, if, like the last two years, growth and confidence decline in the second half, 2013 could be a tough year."
Caterpillar previously announced the goodwill charge of 87 cents a share, tied to accounting fraud discovered at a Chinese coal mining supplier it acquired last year for $650 million.
Shares of Peoria, Ill.-based Caterpillar rallied 2.61% to $98.06 ahead of the opening bell, putting them on track to extend their 2013 rally of nearly 7%.