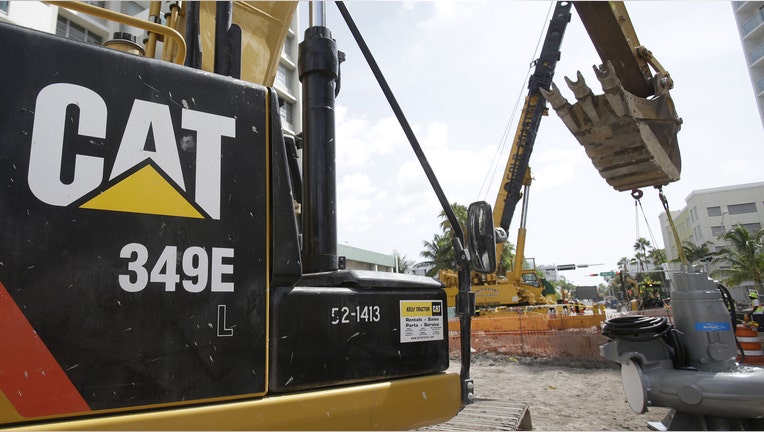 Caterpillar Inc. said it would close its factory in Aurora, lll., laying off about 800 workers and shifting many of their positions to other U.S. factories by the end of 2018.
The machinery giant has been shedding workers and shrinking its manufacturing footprint in recent years amid a prolonged global slump in the mining and construction industries that drive its sales.
Denise Johnson, president of Caterpillar's resource industries group, said closing the Aurora plant "allows Caterpillar to efficiently leverage manufacturing space while still preserving capacity for an upturn."
About 500 of the jobs affected on Friday relate to the production of large-wheel loaders and compactors. They will be shifted to Decatur, Ill., while about 150 jobs related to making medium-size wheel loaders will move to a plant in North Little Rock, Ark., a Caterpillar spokeswoman said.
Approximately 1,200 of the non-production jobs in engineering and product support will remain in offices in Aurora, the spokeswoman said. Caterpillar is based in Peoria, Ill.
Caterpillar earlier this week said it would close a factory in Gosselies, Belgium, and shift production to other plants. The company said it had informed Belgian authorities it would lay off about 2,000 employees there.
Production at that factory, which makes construction equipment, is expected to end by the middle of this year.