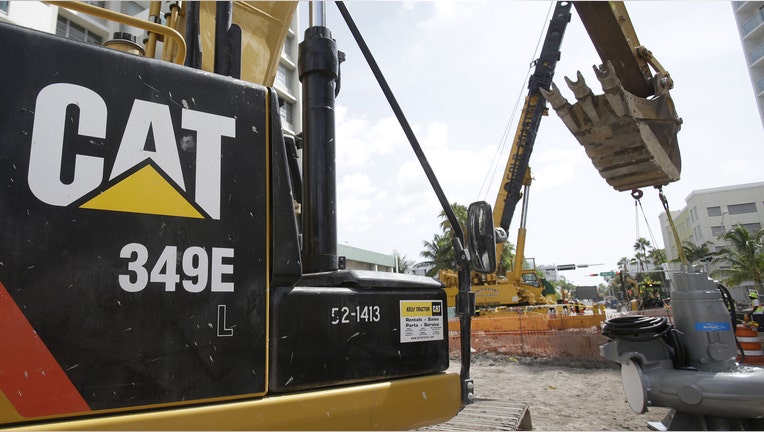 Officials at Caterpillar Inc., which has faced scrutiny from federal investigators, said Thursday it has tasked former U.S. Attorney General William Barr to help assess matters related to government raids on its facilities earlier this month.
Mr. Barr, who served under former President George H.W. Bush between 1991 and 1993, will also assist the embattled heavy-machinery giant in addressing the intensifying federal probe.
Earlier this month, federal agents raided the company's Peoria, Ill., headquarters and two nearby locations amid questions linked to a Swiss subsidiary and whether Caterpillar has been following U.S. export norms.
Criminal charges haven't been levied against the iconic company, whose black and yellow heavy equipment is ubiquitous at mines and construction sites around the world.
For recently installed Chief Executive Jim Umpleby, the latest investigation risks upending efforts by the company to regain its footing amid soft commodity and construction markets that have pressured the sector. The company recently reported its fourth-straight year of declining revenue.
A call seeking comment from the U. S.attorney's office for the Central District of Illinois, which led the recent raids, weren't immediately returned. Agents with the Internal Revenue Service, the Federal Deposit Insurance Corp.'s inspector general and the U.S. Department of Commerce took part. No arrests were made.
The Swiss subsidiary has been the subject of government inquiries into Caterpillar's offshore tax strategy to reduce its U.S. tax bill. The company has said it pays what it owes in taxes.
Since the raids, company executives have said Caterpillar was surprised by the raids because it was cooperating with authorities. They have defended the company as honorable and ethical.
A Dartmouth College professor's report commissioned by the FDIC's inspector general accused Caterpillar of tax and accounting fraud, a person familiar with the matter has said. The professor's report, which hasn't been publicly released, examined wire transfers as well as Caterpillar financial reports. Caterpillar hasn't commented on the report's findings but the company has said it received the report last week.
Previously, Caterpillar has separately faced several investigations in recent years into whether it is paying enough U.S. taxes. It has been contesting an approximately $2 billion bill from the Internal Revenue Service.