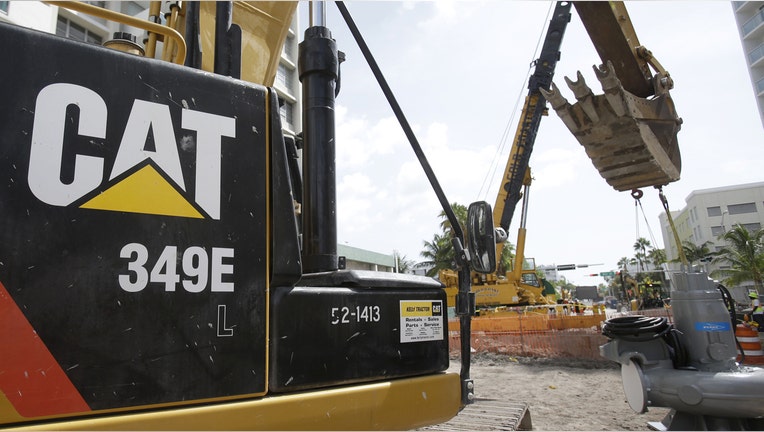 Caterpillar Inc. projected further revenue declines and announced plans to cut more than 10,000 jobs over the next three years as the maker of engines and heavy equipment continues to feel the impact from weakness in the energy and construction markets.
The Peoria, Ill.-based company said the job cuts would occur through a reduction in its salaried and management staff and, longer term, through contemplated plant consolidations and closures. Caterpillar is aiming to reduce annual costs by roughly $1.5 billion a year.
Caterpillar also reduced its 2015 revenue view by $1 billion to about $48 billion, marking the third-straight year that its revenue has fallen. The company added that it sees its 2016 revenue falling 5% from 2015, which would be the first time in Caterpillar's 90-year history that revenue has decreased four years in a row.
Caterpillar said sales would decline across its main businesses next year, but that its oil-and-gas segment--which has been hurt by weak commodities prices--would see the most significant decline.
Analysts, on average, were expecting revenue of $48.8 billion in 2015 and $47.36 billion in 2016.
Shares of Caterpillar, which have fallen 31% over the past 12 months, fell 6.7% to $65.53 in morning trading.
The planned job cuts include reductions of between 4,000 and 5,000 salaried and management staff through 2016 but mostly this year. The potential plant consolidations and closings could affect more than 20 of its operations and slightly more than 10% of its factory floor space.
Caterpillar said that since 2013, it has closed or announced plans to close or consolidate more than 20 facilities, impacting 8 million square feet of manufacturing space. In addition, the company already has reduced its total workforce by more than 31,000 since mid-2012.
The company said its restructuring effort is expected to lead to pretax costs of roughly $2 billion but that it expects to see half of the projected $1.5 billion in cost savings from the restructuring next year.
The company plans to provide an update of its 2015 outlook when it releases its third-quarter results in late October.
Caterpillar also said it would revamp its mining business, as well as the company's dealer and customer-facing divisions as part of the efforts to lower costs.