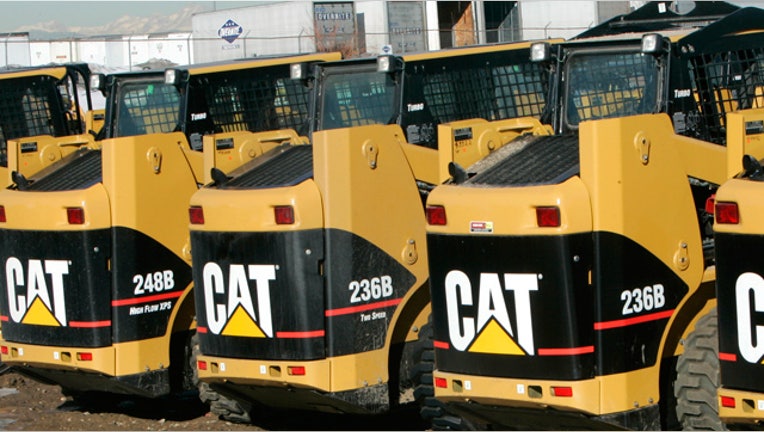 Caterpillar's (NYSE:CAT) sales of construction and mining equipment fell 1% over the three months ended Dec. 31, reflecting the first global decline for the company in 30 months.
Shares of Caterpillar were down $1.07, or 1.11%, to $95.53 on the news Friday morning. The stock has declined 11.42% in the last 52 weeks.
According to a regulatory filing, the company's Asia/Pacific sales posted the worst year-over-year results for machine sales, down 7%. North American sales slid 6%, although retail sales were up 14% in Latin America and 4% in the Europe, Middle East and Africa region.
In November and October, every region showed sales growth for a three-month rolling period.
Retail numbers for power systems also reflected weaker performance. Total power systems sales were down 2%, dragged down by a 20% decline in the industrial sector. Transportation had a sales drop of 11%, while electric power and petroleum registered growth of 4% and 3%, respectively.
Caterpillar is set to release earnings fourth-quarter earnings on Monday.