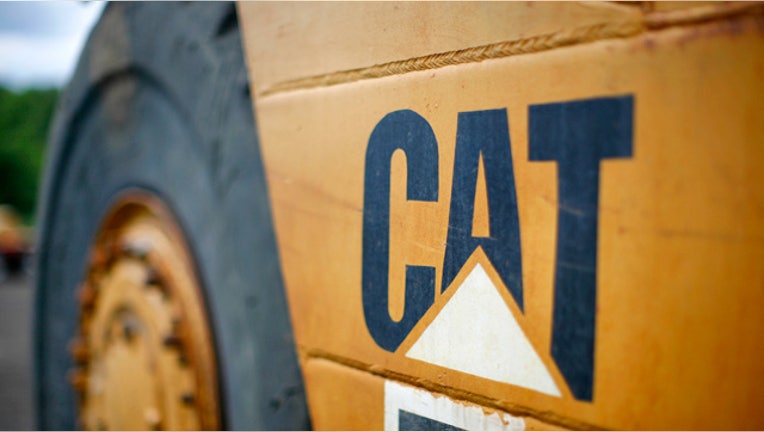 Caterpillar Inc's <CAT.N> bid to lift the financial performance of its dealer network isn't designed to thin the ranks of the 178 independent distributors that sell and service its earth-moving products around the globe, a company executive said.
But Stuart Levenick, who is charged with overseeing the financial turnaround, said an unknown number of dealers including some family-run businesses, could be casualties of the push unveiled last month.
"This is not a plan to cull our dealers or drive consolidation - although you can expect that some of that will occur," Levenick told Reuters in an interview on Wednesday.
"But we do expect results. If you are not aligned, if you're not progressing towards those results, then you can expect us to move judiciously to make changes ... They all get that."
Caterpillar used to organize its global business - including dealer relations - regionally rather than by product category or customer type. So dealers were, in Levenick's words, "measured against the guy down the street".
That changed when the company reorganized a few years ago. The far-flung dealer network was put under one executive in Peoria, Illinois, who began comparing the performance of dealers across the globe.
The disparities, Levenick says, were jaw-dropping. So, too, were the money-making possibilities - if the laggards sold machines, parts and services as efficiently as dealers in the top half of the dealer performance rankings.
That, in a nutshell, is what the company has said it now wants them to do. Caterpillar has said the plan could increase sales and service revenue at the dealer level by $9 billion to$18 billion by 2018 - and that much of that increased revenue would flow to Caterpillar itself.
Under the plan, underperforming dealers have until the end of 2014 to come up with a plan for raising key metrics. Once the plan is approved by Caterpillar, they have three years to meet the targets.
The push is not without risk. Caterpillar has long touted its independent dealers, whose 162,000 workers more than double its global headcount, as a key competitive advantage, especially in recent years as lower-priced Asian rivals with thinner dealer support networks rose up to challenge it.
Tweaking that magic formula could create some ugly chemistry and sour the special relationship that Caterpillar says has been key to its success in remaining the world's top maker of construction and mining equipment.
The company has tried to increase distributor enthusiasm for
the plan by tapping 20 of its top-performing dealers to help design the program's carrots and sticks.
So far, Levenick says, "there's not a lot of pushback." But the plan is still in its infancy and resistance could grow as dealers are forced to change long-standing practices and raise their game.
Analysts say a number of factors are driving Caterpillar's focus on dealer performance, including a tougher-than-expected sales environment, especially of high-margin products to the mining sector.
After peaking at $66 billion in 2012, Caterpillar's sales tumbled 16 percent to $55.6 billion in 2013 and the company has said 2014 revenue growth will be flat and could even fall as much another 5 percent.
But customer expectations are playing a big role, too, Levenick says. Many of Caterpillar's customers now do business around the globe and work with multiple dealers whose service levels - and prices - are not always consistent. "They want to have a common experience wherever they go," he said.