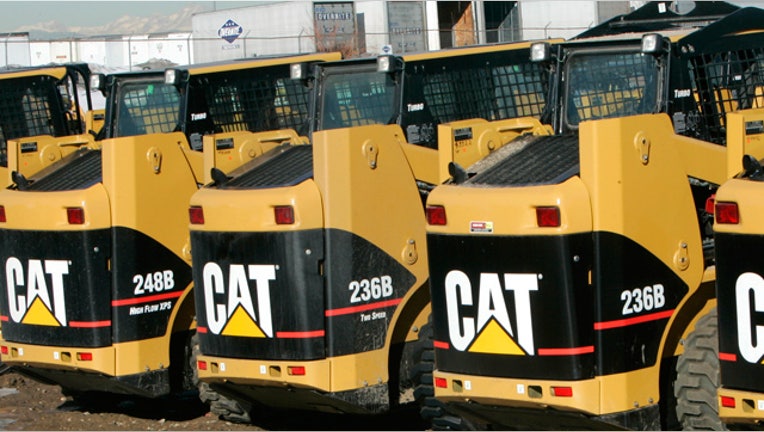 Shares of Caterpillar (NYSE:CAT) ticked higher Thursday morning after the world's largest heavy-machinery manufacturer revealed a surprising fourth-quarter profit and forecast a stronger 2012 despite global economic uncertainty.
The Peoria, Ill.-based maker of construction and mining machines and equipment reported profit of $1.55 billion, or $2.32 a share, up 58% compared with a year-earlier $968 million, or $1.47 a share. Analysts were looking for EPS of $1.73.
Revenue for the three-month period was up 35% to $17.24 billion, trumping the Street's view of $16.05 billion.
Its shares were up nearly 4% to $112.80 on the news.
Quarterly gains were attributed to increased demand for mining equipment, improved commodity prices, acquisitions, including both Bucyrus and Motoren-Werke Mannheim, and growth in construction machinery.
"The 2011 increase in sales and revenues was the largest percentage increase in any year since 1947, and much of it was driven by demand for Caterpillar products and services outside of the United States," CEO Doug Oberhelman said in a statement.
At a time when many companies are slashing their workforce to deal with economic headwinds, Caterpillar continues to grow its business as it expands abroad. The manufacturing giant added 14,000 employees in 2011.
The company projected its profit will rise 25% in 2012, to $9.25 a share, on revenue growth between 19% and 30%. Wall Street is looking for a profit of $9.06 on sales of $67.33 billion.
"We expect 2012 to be a new sales record at a time when construction activity in the United States and Europe—two large markets for us—are still depressed," Oberhelman said.
However, the company is "very tight on production capacity" for many of its products and expects that new investments on capital expenditures and R&D will add cost in 2012.