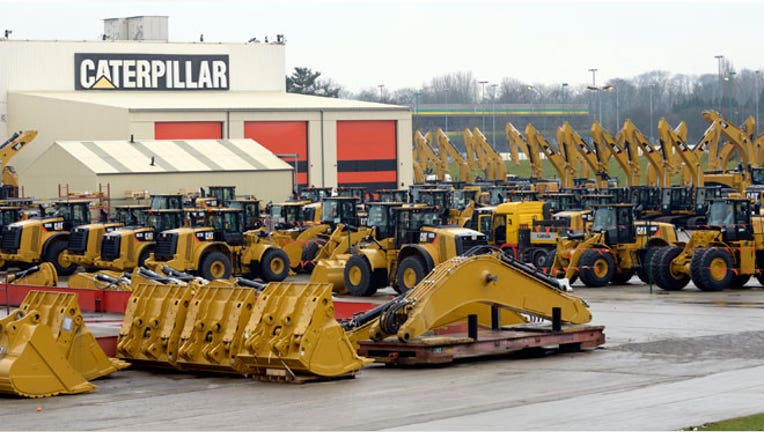 Caterpillar (NYSE:CAT) trimmed its full-year outlook Wednesday after its second-quarter earnings plunged 43%, a steeper decline than Wall Street's view.
The world's largest maker of construction and mining equipment now expects earnings of $6.50 a share compared to previous guidance for $7 a share. In 2012, Caterpillar recorded earnings of $8.48 a share. This year's sales are expected to fall within a range of $56 billion to $58 billion, down from $65.9 billion.
Caterpillar's profit in the second quarter was $960 million, down from $1.70 billion in the year-ago period. On a per-share basis, earnings fell to $1.45 from $2.45. Analysts were looking for a profit of about $1.69 a share.
Revenue declined 16% to $14.62 billion, missing estimates of $15.09 billion.
Shares were down 2.67% at $83.22 in early morning trading. The stock was up about 5.6% as of Tuesday's close.
Weaker demand for mining equipment has put pressure on Caterpillar, as mining companies cut spending amid lackluster demand for commodities. Sales in the resource industries division, which mainly includes mining equipment, slipped 34% in the latest period, while construction-equipment sales fell 9%.
Construction equipment saw weaker demand in most regions, but sales rose 1% in North America as U.S. home building recovers.
Caterpillar has implemented temporary shutdowns of some plants to counter headwinds. It has also reduced the number of "flexible" workers, who can be laid off without severance pay. At the end of June, the company's workforce was down 13% year-over-year at 138,371.
The Peoria, Ill.-based company also said it plans to continue aggressive cost-cutting measures. Capital spending this year will be less than $3 billion, down from $3.4 billion a year earlier.
During the latest period, Caterpillar repurchased about $1.1 billion of its stock. The company said it plans to buy back a similar amount in the current quarter.