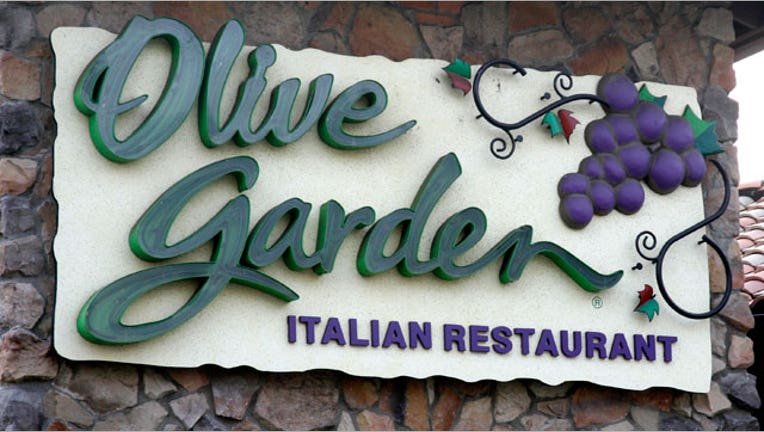 Popular casual-dining restaurants such as Olive Garden, Ruby Tuesday (NYSE:RT) and Cheesecake Factory (NASDAQ:CAKE) will have their work cut out for them in 2013 as consumers grapple with smaller paychecks and less disposable income.
A payroll-tax break granted during the recent recession that for two years had added about 2% to every  U.S. paycheck expired on Jan. 1, denting workers' take home pay.
The smaller paychecks and reduced disposable income mean consumers will have to decide where and how to spend with less.
Scott McCormac, 53, of Cranston, R.I., had lunch Wednesday in an Olive Garden in Times Square while visiting New York with his wife. He said he's already factored the smaller paychecks into his and his wife's date nights for the coming year.
"Instead of dinner and a movie it will be one or the other," he said.
Olive Garden and establishments like it in McCormac's native Rhode Island won't be getting as much of his business this year as last year, he added.
Despite a New Year's Day compromise that raised taxes on only the top 1% of Americans, or households making more than $450,000, Congress allowed the payroll tax cut to expire, effectively raising taxes on all U.S. workers.
The increase in the amount workers pay into the Social Security fund -- to 6.2% from 4.2% -- is expected to yank about $2,000 this year from a family with an income of $100,000. All told, analysts believe the payroll tax increase will cause $117 billion to $125 billion in U.S. disposable income to evaporate.
"Fears of pain and anguish. Handcuffs. Shackles. Bondage. While those terms may closely describe the action in one of the hottest reads in suburbia (50 Shades of Grey), it also describes the views of an increasing number of restaurant industry operators who face potentially a more daunting future entering the 2013 New Year," wrote Bob Derrington, a restaurant analyst at Northcoast Research, in a recent forecast.
Higher Health-Care Costs, Too
In addition to the higher payroll taxes that will impact consumers, restaurants will also have to deal with higher health-care costs stemming from new mandates under President Obama's 2010 health-care reform law that now requires employers to offer their workers health insurance.
A significant wild card affecting consumers' disposable incomes will be gasoline prices.
According to Derrington, "many companies in our universe appear to be in scramble-mode to determine their best options in which to comply with the act."
Other new costs weighing on restaurant operators include new menu labels and a potentially higher minimum wage.
Ruby Tuesday is apparently already feeling the pain. The chain disappointed Wall Street on Wednesday by reporting a quarterly loss of 24 cents a share on revenue of $304 million, worse than analysts' predictions. In addition, Ruby Tuesday scaled back its full-year 2013 forecast.
A Ruby Tuesday spokesman declined to comment.
"I don't think you're going to see anybody go out of business because of this, but you will see sales moderation and margin contraction," said Peter Saleh, an industry analyst with Telsey Advisory Group.
Saleh said the casual-dining industry had its best traffic year ever in 2011, a record he said could be attributed directly to the payroll tax holiday initiated a year earlier.
"A good portion was of that attributable to the payroll tax holiday which put $1,000 back into the pockets of the average household in the U.S.," he said.
Saleh said the industry is already reacting to the anticipated downturn by placing more emphasis on value and lower prices. Fast-food chains such as McDonald's (NYSE:MCD) are touting $1 menus, while Pizza Hut is offering any size pizza for $10.
Casual-dining restaurants such as Chili's and Olive Garden, meanwhile, are using the same strategy just in a higher price range, each aggressively promoting deals in which two meals cost $20 and $25, respectively. And Red Lobster's new menu has a four course meal for $16.
"Everyone's pushing bargains," said Saleh.
Gas Prices A Wild Card
A significant wild card affecting consumers' disposable incomes will be gasoline prices, said long-time restaurant industry analyst Malcolm M. Knapp.
"It's not just casual-dining that will be impacted, but everyone," Knapp said.
The analyst said all restaurants will have trouble matching last year's first-quarter results, which rose 4% year-over-year from 2011, because the warm weather in early 2012 allowed people to go out more than they might have had the weather been colder. The unusually warm weather isn't expected to repeat in 2013.
The best hope for restaurants in 2013 is an improving job market, Knapp explained. "The thing that will drive sales is generating jobs. That's what keeps things going," he said.
In fact, most consumers' disposable income has increased a bit in recent years as Americans have paid down debt since the worst of the 2008 credit crisis. Now it's just a matter of how consumers allocate their disposable income, he explained.
"It's not a zero-sum game. Disposable income will be reduced (by higher payroll taxes). It's just a question of where consumers will allocate their income," Knapp said. "We're a reallocation nation."