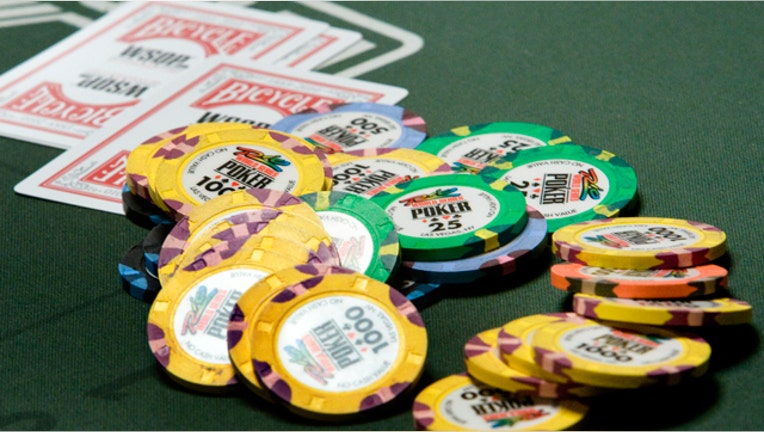 Casino operator Penn National Gaming (NASDAQ:PENN) is breaking up, announcing plans late Thursday to split into two publicly-traded companies that each focus on a different facet of gaming.
Shares of the Wyomissing, Pa.-based operator of gaming facilities and racetracks soared more than 33% to multi-year highs of $50.50 early Friday morning.
Penn National will spin off its real estate assets into a game-focused real estate investment trust that owns more than 17 casinos encompassing more than 3,200 acres of land, 6.9 million square feet of building space and 20,000 structured parking spaces.
The move, which marks the first time a gaming company has split into independent public companies, helps Penn National unlock the value of its lucrative real estate portfolio, while permitting both companies to address individual markets and separate growth opportunities in their respective industries, the company said in a statement.
"Our plan is to create two well capitalized companies with strong free cash flow that are positioned for growth in the gaming and REIT sectors," said Penn National CEO Peter Carlino.
Owning an industry-specific REIT, which will be known as PropCo, also allows Penn National to derive income from occupancy fees and other charges related to the use of its properties, which translates to revenue and free cash flow growth down the road.
The remaining Penn National business will include its actual gaming operations, such as its 38,000 gaming and slot machines and 850 table games. The separation also allows the business to operate additional facilities in certain gaming jurisdictions that have ownership limitations.
Under the plan, PropCo will initially own virtually all of Penn's real property assets and will lease back most of them for use by Penn's subsidiaries, paying approximately $450 million annually to PropCo in rent.
Penn National investors will receive a dividend of about $5.35 a share plus stock in the REIT, totaling about $1.4 billion.
Half of PropCo's adjusted 2013 EBITDA will be comprised of rent from Penn, however the REIT will look to expand its real estate assets through acquisitions, while growing its rent structure as Penn grows its revenue base.
Upon the deal's close, Penn would operate those leased facilities as well as own other assets such as a 50% interest in Hollywood Casino at Kansas Speedway as well as gaming equipment and licenses.
The deal is set to close in 2013, pending gaming regulatory body and other approvals.