Cash-Back Credit Cards Survey: More Generous, but More Complicated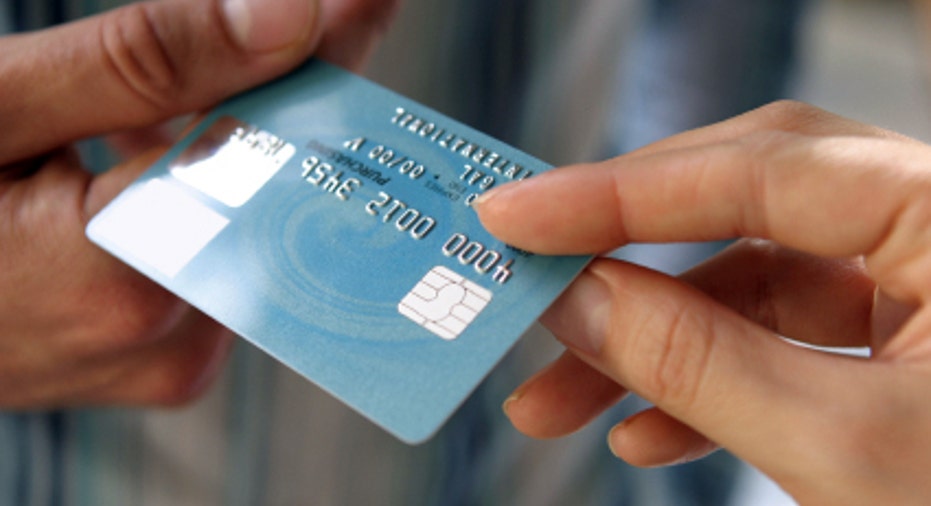 Cash-back credit cards are becoming more lucrative for cardholders -- but also more complicated, according to an annual CreditCards.com/Bankrate.com survey released Monday.
Since the recession, cash-back cards have become more popular as consumers have flocked to the flexibility of receiving money for every purchase they make. As card issuers create more cash-back cards, though, they typically come with more rules and limits that cardholders need to understand if they want to earn the most money.
In our annual survey, we looked at the terms and conditions of 50 of the most popular cash-back credit cards. And it's gotten tricky. (See all the cards in our interactive chart.)
Cards with low, flat returns are disappearing. When we surveyed cash-back credit card offers two years ago, 36% of the cards simply offered a flat 1% cash back or less. Now, just 18% offer that flat kickback.
In this year's survey, cash-back cards show a more complicated, shifting set of benefits. Two-thirds of card offers today pay different cash-back amounts, based on what you charge or how much you are charging. Two years ago, 46% of cards had that level of complexity.
The changed landscape means consumers need to watch the terms of their cards more closely than they have in the past to maximize the value of cash-back cards.
Trend: rotating rewards
James Bolling, a 34-year-old from Charlotte, N.C., manages a team of software consultants. When he signed up for a Citi Dividend card several years ago, it offered 5% cash back on purchases at gas stations, grocery stores and drugstores and 1% on everything else. But then Citi modified the card's cash-back incentives and started rotating the categories eligible for the 5% payout quarterly, which Bolling says makes the card less attractive to him and harder to keep up with. This quarter, he earns 5% back when he uses the card for health care, fitness clubs and utilities.
He also uses an American Express/Costco TrueEarnings card, which offers 3% on gas, 2% on restaurants and travel and 1% on everything else. Sometimes, Bolling says, it's hard to remember which card to use where, but he and his wife like the checks they receive from using cash-back cards.
"To me, the flexibility of not having it tied up in sometime like airline miles is worth a little bit extra," he says.
Surveys that ask about credit card reward preferences have shown that consumers prefer receiving cash more than other perks, such as airline tickets. The top selling point is that cash is cash, and there are no tricky conversions trying to determine the value of points or miles. In addition, most cash-back cards have no annual fee.
Cash-back cards for all
Banks have traditionally targeted affluent consumers for rewards programs, but in the economic downturn, the appeal of cash rewards is growing among the non-affluent, too.
"With the economy down and people struggling a little more, even more mainstream cardholders are seeing the value in cash-back, especially on things like gas and groceries," says Ron Shevlin, senior analyst with Aite Group, a research and advisory firm.
Banks are now rolling out different cards to appeal to all kinds of different customers. A study last year by Colloquy, a loyalty-marketing research firm, found that the number of cash-back cards from the top issuers increased 26% since 2008.
Kelly Hlavinka, Colloquy's managing partner, says that while the days of flat and low cash rewards might be disappearing, banks are still struggling to figure out how to make money from cards while operating under new federal regulations. That means that cash rewards won't be overly generous.
"When you're in a scaling-back strategy, you have to put caps on the rewards or limit this category or that category," she says. "It can become a bit more complicated for the customer as more and more customers adopt cash-back cards and card issuers are offering more choices."
How to pick a cash-back card Is a cash-back card right for you? Experts offer the following advice on choosing a cash-back card:
Know what you spend. If you eat out a lot, there are cards with higher returns at restaurants. If not, there are other cards that pay you more for buying groceries. Not sure what you spend? Your existing credit card account might include a year-end statement with a summary of where your money went. If not, look at old monthly statements to get an idea, or start using a budgeting tool such as Mint.com.
Watch annual fees. Annual fees can quickly eat into any rewards you might earn on a cash-back card. In our survey, 18% of cards had annual fees, with some of those waived the first year.
Carry a balance? If you're paying interest on credit card debt, a rewards card might not be for you, since you're probably paying more in interest than you're earning in rewards. Find a card with a low interest rate and pay off your balance in full every month.
Watch spending limits. Many cash-back cards cap the amount you can earn. For instance, the BankAmericard Cash Rewards card offers 3% on gas and 2% on groceries, but pays out on only the first $1,500 of purchases per quarter.
Consider multiple cards. You might not be able to find big cash-back bonuses all in one card, but can you in two or three? If you spend big chunks of money on, say, gas and groceries, maybe you can find one card that pays a high percentage on gas and another that gives back the most on groceries. Get a permanent marker pen and write "gas" on one card and "groceries" on the other.
Consider hassle versus reward of noncash cards. Yes, cash-back cards offer flexibility, but do other cards offer a better value? If you charge $25,000 a year, that's 25,000 miles on an airline card -- enough for a domestic round-trip ticket that could sell for between $200 and $600. If you average 1.5% cash back on that $25,000, that's $375, so the value could be more with the airline card -- if you can find a frequent-flier seat, avoid fees and don't mind investing time to sort it all out.