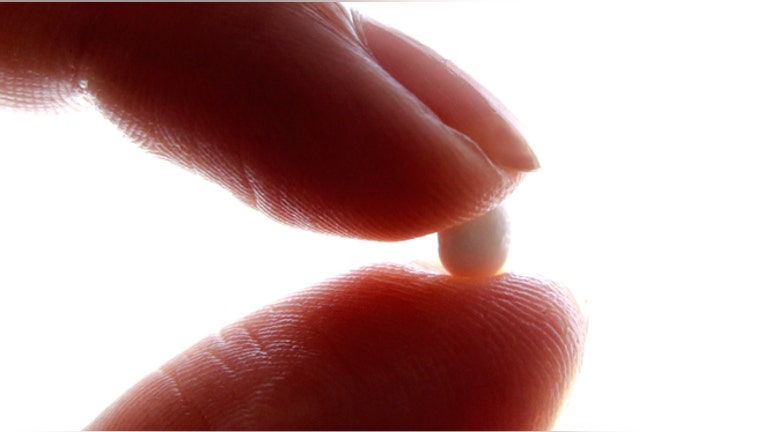 After the Obama administration decided to allow the contraceptive known as Plan B to be sold over the counter without restrictions, drug makers are facing questions over how to market the pill to teens — or whether they should at all.
So will commercials for the drug soon air during morning cartoons? Not likely, Sanford Bernstein analyst Ronny Gal said.
He explained that while the Federal Drug Administration pushed to lift the age restriction, its Office of Prescription Drug Promotion, which deals with promotional materials and advertising, would probably have something to say about overt marketing of the drug to younger women.
"Given the noise around this category, I suspect [OPDP] will keep them on a relatively short leash, at least for the next couple of years," Gal said.
Plan B is currently sold behind pharmacy counters, not on store shelves, and can only be purchased by girls 16 or younger with a prescription.
In December 2011, Health and Human Services Secretary Kathleen Sebelius overruled the FDA, which moved to make the drug available without age restrictions. President Barack Obama was behind the decision, until reversing course Monday and dropping its appeal of a judge's order to make the morning-after pill available over the counter to women of all ages.
The pill is made by a few different companies, including Plan B One-Step maker Teva Pharmaceutical Industries (NASDAQ:TEVA). The FDA said earlier this week that it would quickly approve an expected application from Teva that would seek permission to sell the drug over the counter without age restrictions.
As for current sales of the pill, it could take months for new labels to receive approval, for companies to re-label products and for those products to enter circulation at drug stores.
"In the event Plan B One-Step is approved for all ages with no point-of-sale restriction, Teva's marketing strategy for the product will remain unchanged, focusing on women over the age of 18," a spokesperson for Teva said. "Additionally, Teva is committed to continued consumer education on Plan B One-Step and will continue to work closely on education initiatives in partnership with healthcare professionals."
The spokesperson explained that in addition to placing the drug behind pharmacy counters, restricting sales to pharmacy hours "was one of the single greatest barriers to access and timely use."
The updated rules for selling Plan B "will help ensure that women who need emergency contraception have ready access in a timely and appropriate manner as the sooner Plan B One-Step is taken, the more effective it is," the spokesperson added.
New Jersey-based Actavis (NYSE:ACT) has approval for both a one- and two-pill generic version of Plan B, called Next Choice, but only markets the one-pill version.
An Actavis spokesperson said the company doesn't comment on advertising strategy, adding the Actavis is "still assessing" the ruling's impact on the sale process.
Perrigo (NYSE:PRGO) markets an older two-pill version that also will be sold without restrictions.
Gal, the Sanford Bernstein analyst, noted that Plan B is a small product for the companies associated with it and doesn't command much advertising.
"While I am sure they will expand their promotional portfolio to include some teenage marketing, such as magazines catering to women in the late teens, the economics of these products probably do not really justify large campaigns," he said.