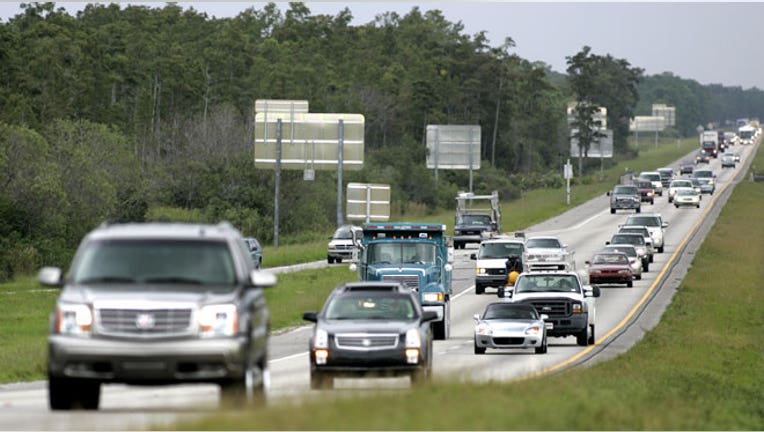 Rewind a few decades and all that car buyers cared about was speed and power. These days, it's more about safety and economy.
From high-end vehicles to low-priced ones, active-safety technology is becoming a standard in vehicles, evolving as seat belts did many years ago. But it's not stopping there. In the not-too-distant future, there will be cars that warn each other of an impending collision, and even self-driving cars.
"Active safety (technology) has come a long way," says Luke Neurauter, group leader for the Connected and Advanced Vehicle Systems group at the Virginia Tech Transportation Institute. "Safety is a big industry push now."
Compare auto rates in your area.
In-vehicle safety trickles down to more models
The whole idea behind these in-vehicle safety technologies is to reduce the number of car accidents while requiring the driver to do little, if anything at all. An early iteration of this type of technology was anti-lock brakes and air bags. Those two technologies first appeared in high-end luxury vehicles but are now found on most vehicles.
That's what is starting to happen with advanced collision technology such as adaptive cruise control, blind-spot monitoring, adaptive headlights and front- and rear-collision warning systems.
"All types of high-tech items tend to start off in higher-margin, expensive luxury cars and trickle down into the lower segment," says Eric Lyman, vice president of ALG, a Santa Barbara, California-based automotive research firm. He pointed to Mercedes-Benz as one car manufacturer that releases technology first in its high-end models before bringing it to lower-tier models.
But it's not only the luxury vehicle manufacturers that are bringing safety technology to their models. Volvo, Subaru and Toyota also offer advanced safety technology as standard equipment on certain models, and they are only a few examples.
Available technologies in today's cars
Some of those features found in many of Toyota's lineup include lane-keep assist, blind-spot monitor, automatic high beams, vehicle stability control, and pre-collision systems, says Toyota spokeswoman Cindy Knight.
A majority of collisions that result in serious injury can be attributed to human error, Knight says.
"At Toyota, we approach this problem two ways. One is to develop and deploy in-car technologies that are designed to help support the driver's awareness of his surroundings," she says. The other is to educate drivers about the rules of the road and how to avoid distractive driving.
Subaru's EyeSight driver-assist system, which uses cameras to monitor the road and provide audible and visual warnings if it recognizes potentially dangerous driving situations and even apply automatic braking when necessary, is already in most of its highest-volume car lines and will be rolled out to more vehicles, Subaru spokeswoman Jessica Tullman says.
Subaru EyeSight System
According to Tullman, you can purchase a 2014 Subaru Legacy with EyeSight for slightly more than $26,000. "It is possible to equip cars at lower price points with active-safety technology," she says.
For Volvo, safety has always been a cornerstone of its business, which is why advanced-safety technology has been standard on all its models since 2008 when it incorporated a self-braking system. But the safety features don't stop there.
According to Trent Victor, senior specialist in safety analysis and human factors at Volvo Technology, Volvo's safety technology is closely tied to reducing collisions and includes forward collision warnings, auto braking at high speeds, road-edge and barrier detection with steer assist and adaptive cruise control. The carmaker recently introduced pedestrian detection in darkness and also plans to introduce cyclist detection in its vehicles.
Advances in Technology Reduce Accidents
While these technologies may seem like novelties or a way for a car manufacturer to have bragging rights, they are effective.
"The crash prevention systems that provide warnings, as well as the systems that provide automatic braking, are preventing crashes," says David Zuby, chief research officer for the Insurance Institute for Highway Safety. "If you look at the insurance data and compare it to vehicles that don't have the systems, you see a reduction in the crash claims reported by insurers."
Adaptive headlights that help drivers see better at night are also "highly effective" at reducing crashes, he says.
A lot of the attention recently has focused on the concept of the connected car. It got a big push in early February when the U.S. National Highway Traffic Safety Administration announced it will begin taking steps to enable vehicle-to-vehicle communication technology to be built into cars.
Connected Car: Crash Prevention, Added Convenience
The connected vehicle takes advantage of global positioning systems, or GPS, and dedicated short-range communication to equip cars with a Wi-Fi-like system that sends basic safety messages to surrounding vehicles. The systems can track the speed and position of the vehicle and any other vehicles around it, and would notify drivers if a car came into their blind spots or alert them to a car suddenly braking up ahead.
"If you are the last car in a group of seven and the first one brakes abruptly, it's unlikely that you, as a driver of a traditional vehicle, will respond before the chain reaction reaches you," Virginia Tech's Neurauter says.
With connected cars, once the first vehicle brakes heavily, it can issue a warning to following drivers, he says. Another example of where connected cars can help drivers avoid accidents is when they warn a driver with a green light that a vehicle is driving through a red light as he or she nears the intersection. It may even alert a driver to icy road conditions ahead.
"Initially, connected vehicle technology will simply, yet effectively, provide drivers with information pertaining to safety, mobility, convenience," Neurauter says. "The next step will be integrating connected vehicle and active safety technologies together, further increasing safety on our roadways."
ALG's Lyman says that safety will be a big push in the connected car, but it's not the only feature that may come to pass. In the future, you can expect vehicles that are not only connected to each other, but to the traffic signals -- to improve efficiency, fuel usage and provide alternative routes if there is a traffic jam.
Infotainment also will be a major focus, with cars able to tell you where to get the cheapest gas or where the closest ATM is. "We could get to the point where the car drives us and we read the newspaper on the way to work," Lyman says.
Volvo for its part has committed to having 100 driverless cars on the road by 2017. Nissan has committed to having a totally autonomous car by 2020. "Part of the solution for a crash-free future can be the implementation of autonomous vehicles or self-driving cars," Volvo's Victor says.
Not only will people be safer, but consumers also will be able to use their time more efficiently.
Information Overload Must be Balanced with Safety
Information is power, but it can cause overload, which would not be ideal for people behind the steering wheel of a lethal machine. Because of that, it will be up to the car manufacturers to create connected car systems that aren't intrusive or provide too much information, causing drivers to be distracted or overwhelmed by the messages intended to protect them.
"The connected car market is a rapidly growing market and there's no way to predict what direction it's going to go," says Peggy Smedley, president and editorial director of the Connected World Magazine in Carol Stream, Illinois. "Whatever direction, (car manufacturers) have to think about safety first, above all of the other things."
Copyright 2014, Bankrate Inc.