Carrie Fisher's 'Star Wars' script up for sale in charity auction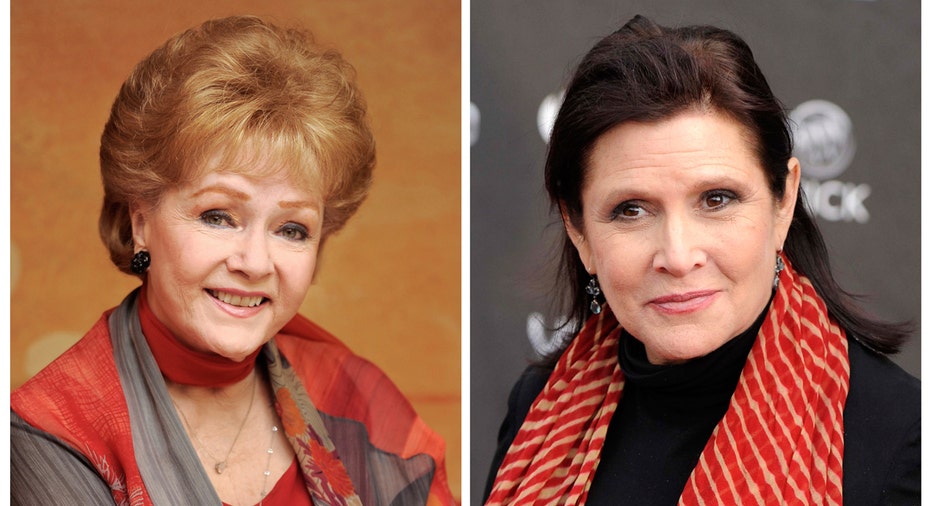 "Star Wars" fans will have the chance to bid for late actress Carrie Fisher's hand-annotated script from "The Empire Strikes Back" this weekend during a three-day auction of her personal property.
The 158-page script "contains over 1,000 words in Fisher's hand," including the actress' analysis of key scenes from the film, according to Profiles in History, the California-based auctioneer service in charge of the event. The item is expected to cost anywhere from $30,000 to $50,000 at auction.
The auction begins on Saturday, Oct. 7 and runs through Monday, Oct. 19 and will also include the sale of personal items of Debbie Reynolds, Fisher's mother and a famous actress in her own right. Proceeds from the event are earmarked for Reynolds' charity, "The Thalians," as well as The Jed Foundation, a charity selected by Fisher's daughter, actress Billie Lourd.
"My mother and sister were magnificent collectors, they amassed an amazing and diverse collection in their lifetimes. The size and scope of their collection rivals most museums. So in keeping with my mother's wishes we have decided to share part of their magnificent collection with all their friends and fans," Fisher's brother, Todd, said in a statement last month.
Other items for sale include a life-size "Princess Leia" statue that Fisher had commissioned for her HBO comedy special "Wishful Drinking," as well as "Star Wars" movie scripts signed by George Lucas, creator of the science-fiction film franchise.
Fisher died at age 60 last December after she experienced a heart-related medical emergency during a flight from London to Los Angeles. Though best known for her work on "Star Wars," Fisher also had critically-acclaimed appearances on comedy series "30 Rock" and 1989 film "When Harry Met Sally.
More recently, Fisher reprised her role as Princess Leia in "Star Wars: The Force Awakens" in 2015 and "Star Wars: The Last Jedi," which is due in theaters in December 2017.