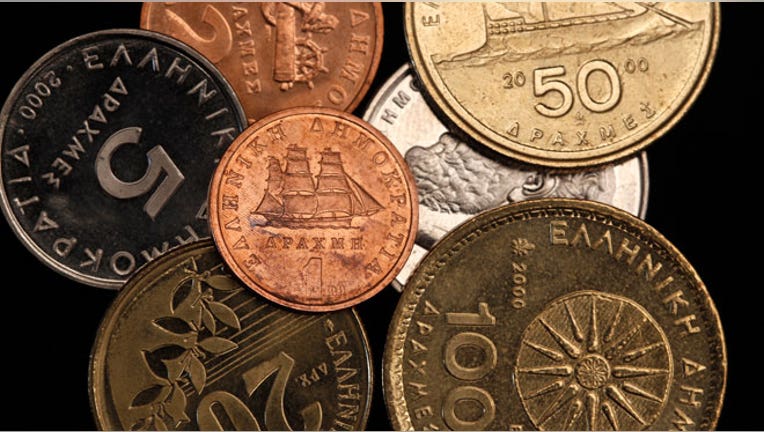 Rattled by the increasingly tumultuous situation in Athens, French supermarket giant Carrefour is pulling out of Greece by unloading its entire stake in a joint venture.
The move comes just days before Greeks head to the polls for a crucial vote that many believe could determine whether the debt-ridden country stays in the eurozone or embarks on a potentially calamitous exit.
Paris-based Carrefour said the decision to sell its stake in Carrefour Marinopoulos back to the Marinopoulos group should allow the joint venture to "meet the challenges of Greece's prevailing economic environment."
"This agreement gives Carrefour Marinopoulos the necessary means and flexibility to refine its business model, continue to serve its customers and consolidate its leading position in Greece," Leonidas Marinopoulos, president of Marinopoulos Brothers, said in a statement.
Due to the reorganization, Carrefour said it plans to take a mostly non-cash charge of about 220 million euros under discontinued activities. The move means Marinopoulos Brothers will become a franchisee.
With more than 400,000 employees, Carrefour is the largest retailer in Europe. Shares of the French company leaped 4.97% to 14.36 euros in Paris trading Friday.
"We reaffirm our commitment to the Greek and Cypriot markets alongside our employees and suppliers who have helped make Carrefour Marinopoulos the leading retail banner in Greece," Marinopoulos said.
The deal, which is subject to regulatory approval, is expected to be completed in the coming weeks.
Of course, it's not clear whether Greece will even still be considered a part of the eurozone if Greeks decide to tear up their bailout agreement after Sunday's elections.
Other companies are also making contingency plans in case Greece undergoes a tumultuous exit from the monetary union, which would presumably lead to the reintroduction of a vastly-devalued drachma.
French lender Credit Agricole could abandon Emporiki, its Greek banking division, if Greece exits the euro, The Wall Street Journal reported earlier this week. Credit Agricole is also exploring plans to transfer "good" assets out of embattled Emporiki, which is the largest foreign-owned bank in Greece.