Carolina Panthers sale: What Jerry Richardson could earn amid allegations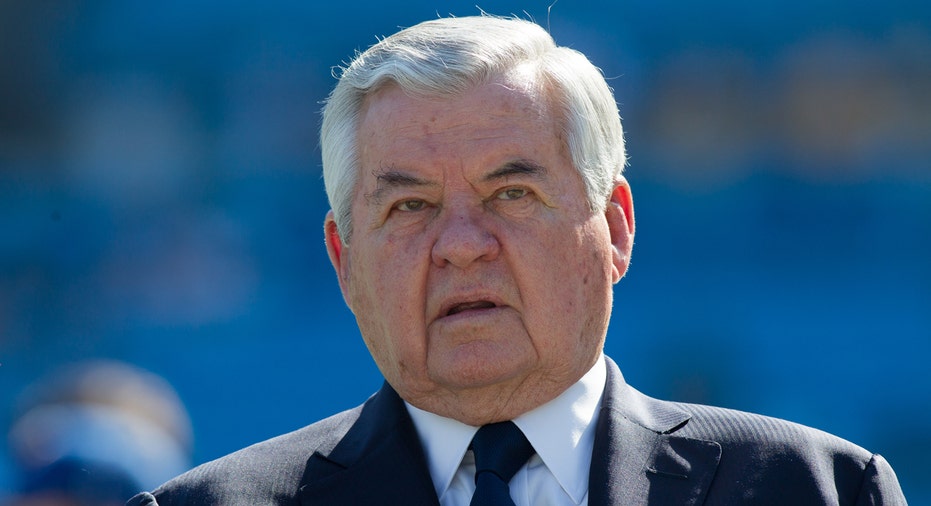 Embattled Carolina Panthers owner Jerry Richardson is set to turn a hefty profit this offseason when he sells his majority stake in the NFL franchise amid allegations that he engaged in sexual and racial misconduct toward team employees.
Richardson, who founded the Panthers in 1993, owns a 48% stake in the franchise, with the rest of the team owned by minority investors. The franchise is valued at an estimated $2.3 billion, according to Forbes' most recent calculations, which ranks 21st among the NFL's 32 teams. The average NFL team has a valuation of $2.5 billion.
The Panthers will be the first NFL team to be sold since 2014, when Terry Pegula purchased the Buffalo Bills, tabbed by Forbes as the NFL's least valuable franchise, for more than $1 billion. Given the 10-4 Panthers' on-field success this season and apparent interest in ownership from celebrities like Sean "Diddy" Combs and NBA star Stephen Curry, the franchise's sale should easily eclipse the Bills' total, according to Richard Roth, a New York-based sports attorney.
"The only other 'x factor' is that we have seen professional teams sell for above the fair market value. That is because there is a certain premium that is derived by investing in a professional sports team," Roth told FOX Business. "So, until the investment bankers do their work and the offers are made, it is hard to give you a number – but $2.3 million is certainly not out of the question."
Richardson would earn more than $1 billion from his 48% stake if the team sells for $2.3 billion. He led a group that paid a $140 million expansion fee to start the team in 1993, according to reports.
The Panthers said Monday that Richardson would step away from the franchise's day-to-day operations in favor of Tina Becker, a longtime team employee who will now serve as chief operating officer. The announcement came just one day after Richardson said he would sell the team.
"I believe that it is time to turn the franchise over to new ownership," Richardson wrote in an open letter to fans. "Therefore, I will put the team up for sale at the conclusion of this NFL season. We will not begin the sale process, nor will we entertain any inquiries, until the very last game is played."
Sports Illustrated reported that Richardson and the Panthers had reached at least four monetary settlements with team employees impacted by the owner's alleged misconduct. Richardson is accused of sexually harassing multiple women and once allegedly directed a racial slur at a team scout.
Richardson isn't the first owner of a professional sports team to sell his franchise under dubious circumstances. Former Los Angeles Clippers owner Donald Sterling sold the team for a record $2 billion in 2014 after he was caught on tape making racist remarks.