Carl Icahn to Launch Super PAC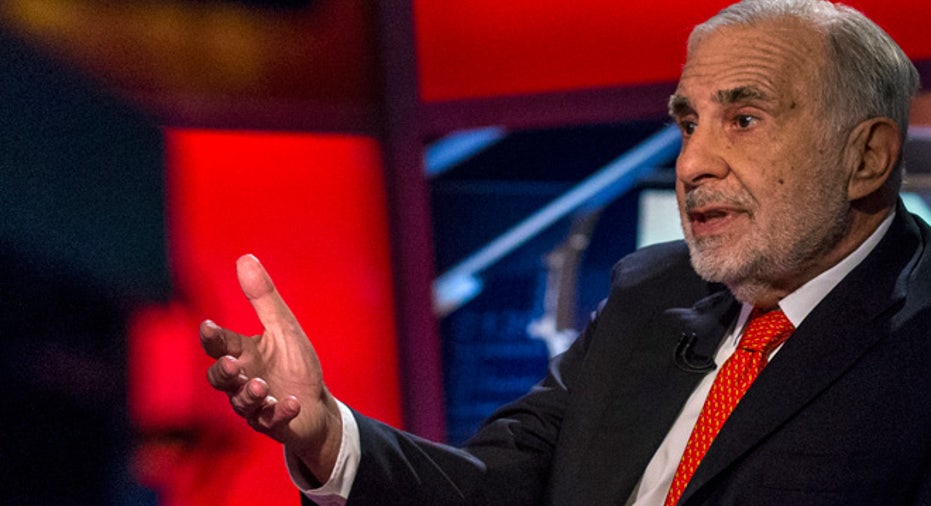 Billionaire investor Carl Icahn said Wednesday he is launching a super PAC to advocate for corporate tax changes and has pledged to spend at least $150 million of his own money on the effort.
In a memo sent to high-profile members of Congress entitled "Letter Discussing Desperately Needed Legislation," Mr. Icahn said the super PAC will push for legislation to block corporate tax inversions, a term for when companies relocate in order to receive lower tax rates.
"While I plan to raise third-party funds, I believe my own commitment of $150 million to the PAC will be more than enough to make voters fully aware of the horrible consequences that will ensue if Congress fails to pass legislation immediately to stop these 'inversions,'" Mr. Icahn wrote in the letter. He didn't say whether the super PAC would support individual candidates.
Mr. Icahn, a private-equity investor who has largely stayed out of politics during his five-decade Wall Street career, said more than 50 companies have left the U.S. in recent years, costing the U.S. "over half a trillion dollars in market value, hundreds of millions in tax dollars, and tens of thousands of jobs."
He advocated for adding international tax changes to the highway bill currently being debated in Congress, calling the move a "no-brainer."
Senate Majority Leader Mitch McConnell (R., Ky.), Senate Minority Leader Harry Reid (D., Nev.), House Speaker John Boehner (R., Ohio) and the members of the House Ways and Means Committee and Senate Finance Committee were among the recipients of the letter.
The 79-year-old Mr. Icahn told The Wall Street Journal in September he was considering forming a super PAC.
He also released a 15-minute video warning the country is headed toward another financial disaster and Washington needs an "activist" to push for new policies.
In that video, Mr. Icahn heaped praise on Republican front-runner Donald Trump, though he stopped short of endorsing his fellow billionaire. "Basically he's by far the best of what I see out there," Mr. Icahn told The Wall Street Journal.
Mr. Trump over the summer suggested Mr. Icahn could be his Treasury secretary. In August, Mr. Icahn said on Twitter he would accept the offer.
Mr. Icahn, who describes himself politically as a centrist, has made small donations to Republicans in recent years. He also has donated to Democratic Sen. Charles Schumer of New York and former New York Sen. Hillary Clinton, the Democratic presidential front-runner. He has said the latter donation was made at the request of a friend.