Career Stagnation Creeping Up on Workers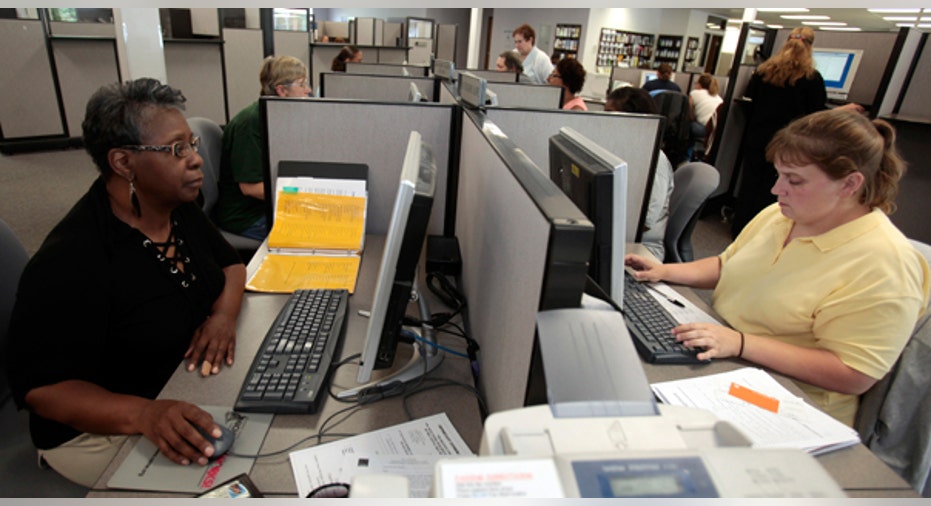 American workers may be thankful to have a job in the recovering labor market, but many feel they are spinning their career wheels.
A new survey from Rasmussen College finds one-fifth of Americans are unhappy at work, with only 22% saying they feel they have clear growth potential in their current careers. Two-thirds say they have considered quitting, and one-third report being happy in their job.
Rasmussen surveyed more than 2,000 adults currently employed in the U.S.
Part of the reason workers may feel stuck in their career is that more older workers are staying put in their current position, says Tamryn Hennessy, vice president of career services and public benefit initiatives at Rasmussen College.
"In general, there is less movement than normal because older workers have stayed in their jobs longer, younger workers don't see as many opportunities when they look around because retirement hasn't happened as quickly as expected. That will change if you look at demographics," Hennessy says.
The top reason workers say they would consider leaving their current job is salary, according to the report, with 51% identifying it as their top sticking point. Emotional factors are also key, with 26% saying they feel "unfulfilled" in the workplace, and 21% say their skills or education are underutilized.
In addition, 31% say they feel there is a lack of advancement opportunity in their current job, greatly contributing to their unhappiness, while 24% say their work is too stressful.
To increase workplace happiness, Hennessy recommends considering the skills match ahead of accepting a position.
"I encourage our graduates and anyone looking for a job to…have people tell you what they think your skills are so you can match yourself to a great opportunity," she says. "It's important to look at technical skills, soft skills and match them to the right position in a growing industry."
Despite all of these factors, 91% say that work environment is a main contributor to happiness in their current roles.
"We are spending most of our waking hours in our workplace. You have to see if the culture there is a fit. It's important to your overall life satisfaction," she says. "Salary can be a tipping point. If it gets too low, it will push them out of the nest, but I think having a great workplace culture that fits you is important as anything else."
For young workers in particular, taking opportunities as they present themselves is important to help learn about your own skill set, Hennessy says. Even if it's not a perfect fit, a first job is a step in the right direction.
"When you get into workplace, you identify the different skills you have to offer. You have an idea that a certain industry is for you and regardless you sharpen skills for future opportunities," she says.