Car shoppers shelling out hundreds more in down payments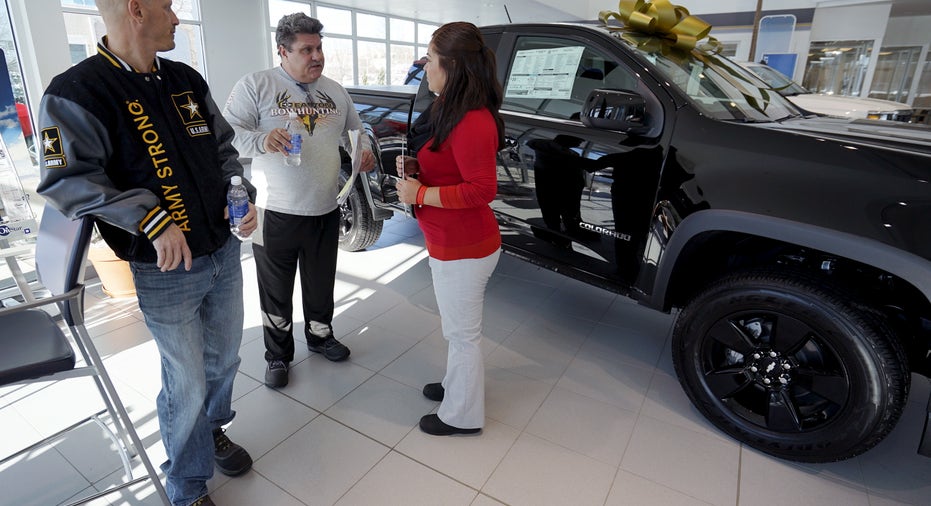 U.S. auto sales have moderated this year, but here's a positive sign for dealerships: Consumers are spending hundreds of dollars more on down payments.
Car buyers are digging deep to pay more money up front and lower their monthly payments, according to a new report from Edmunds, the car-shopping platform. Down payments on new cars nearly hit a record high in May, rising to an average of $3,801. That's an increase of $233, or 6.5%, compared to May 2016.
Used vehicles also attracted higher down payments. The average buyer paid an additional $93 up front, a jump of 3.8%.
With interest rates and sticker prices climbing, the increase in down payments has helped buyers make up the difference. Edmunds also noted that shoppers have more confidence in a stronger economy, which has encouraged them to spend more for a car with extra bells and whistles.
Read: Auto sales dip in May, despite Memorial Day deals
"In our increasing credit-based culture where consumers are willing to finance everything from cellphones to vacations, more money up front shows car buyers aren't completely sacrificing practicality in order to get the cars they really want," Edmunds Executive Director of Industry Analysis Jessica Caldwell said.
Consumers have also cut their monthly payments by taking advantage of longer loan terms. The average loan for a new vehicle hit 69.1 months in May, marking a 6.6% increase over the last five years.