Car Sharing: A Cheap Ride When You Need a Lift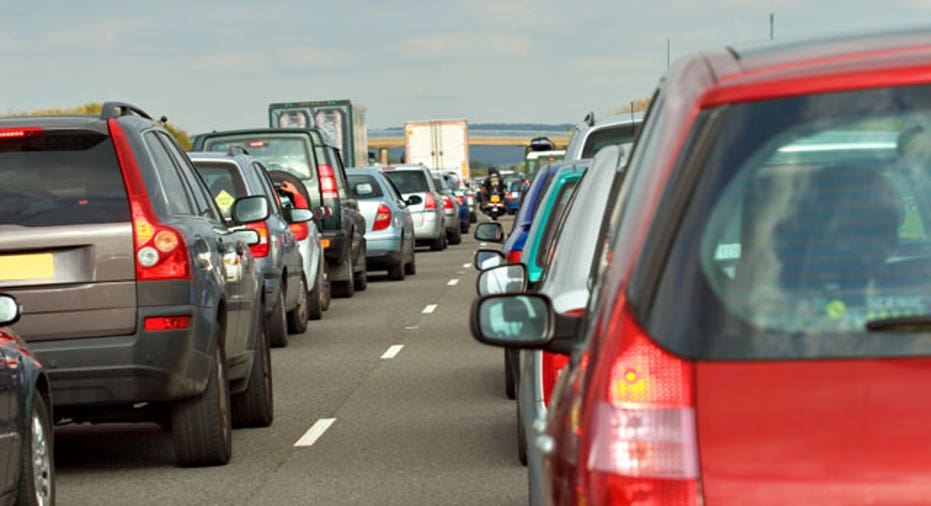 Car-sharing services started gaining traction nationwide several years ago as people sought ways to save money and avoid the hassles of parking and car maintenance. Today, car sharing is popular with city dwellers who don't need a car every day. Here's what you need to know.
How Car Sharing Works
Car-sharing companies offer a convenient way to get a vehicle when you need it occasionally, without the cost and hassle of full-time car ownership. You pay a membership fee -- usually on a monthly basis -- and an hourly fee while using the car.
You make a reservation by phone or online and pick up the car at a designated location. The service takes care of maintenance, insurance and other costs associated with a car. Also, the cost of gas is usually included. The average annual cost of car ownership in 2011, at 15,000 miles per year, ranges from $6,758 for a small sedan to $11,239 for an SUV, according to AAA, so car sharing can seem like a financial no-brainer for people who don't drive much.
However, there often is a mileage limit, and you may incur extra fees if you need the vehicle overnight or return it late. And unlike traditional car rentals, you usually can't take the car on a one-way trip; you must return it to the location where you picked it up.
Is it For You?
For certain groups, it can be the perfect solution. But for others, it may not be practical or might not even be an option in some locations. "It's great for students and urbanites," says Carroll Lachnit, features editor at Edmunds.com. "For the rest of us, it's not quite ready for prime time."
Lachnit says those commuters who need a car every day won't suddenly embrace the car-sharing philosophy. That's why it's popular in large urban areas where many residents use public transportation, such as New York, but is less prevalent in cities where many residents own cars.
The Cambridge, Mass.-based car-sharing company Zipcar has announced operations in 16 major cities in the U.S., Canada and the United Kingdom.
Car Sharing on Campus
One area where car-sharing services are booming is on college campuses. Zipcar recently announced a major partnership with Ford that will add up to 1,000 vehicles, mainly Ford Focuses, to Zipcar's fleet. They'll be available on 250 college campuses nationwide. To help attract college students, Zipcar is offering a discount on the membership fee along with slightly cheaper hourly rates.
Greg Winter, spokesman for Zipcar, says most college students don't care about the prestige of car ownership. Instead, they focus on practical concerns such as the cost of insurance, parking and maintenance. He cites a 2010 study commissioned by Zipcar, which found that more than half of 18- to 34-year-old drivers surveyed have actively made an effort to drive less, and more than three-quarters of the respondents who are licensed drivers say car ownership is difficult due to the high costs of gas, parking and maintenance.
Plus, college students often have trouble renting a car from a traditional rental service because of their age and/or lack of credit, making them the ideal target demographic, Lachnit says.
Baby, You Can Drive my Car
While Zipcar is a conventional car-sharing service (in which a company owns the fleet of cars), Lachnit says there is also a growing trend of peer-to-peer car-sharing services, such as RelayRides and Mint Cars On-Demand, through which people rent a car online or by phone from individual car owners. Car owners are paid an hourly or daily rate, which varies with the car, according to the websites.
These hyper-local services are often available in areas where larger companies, such as Zipcar, aren't available and are a way for car owners to make some spare money when their cars would normally be sitting idle. One recently launched Web service, Wheelz, is only available on college campuses and allows users to sign up on Facebook and book reservations via an iPhone app as well as on its website.
However, you might need to do some digging to locate a peer sharing service in your area, and your choice of vehicles will probably be limited. Plus, these services involve their own sets of issues such as insurance and security concerns.