Car Options for People Who Don't Have a Car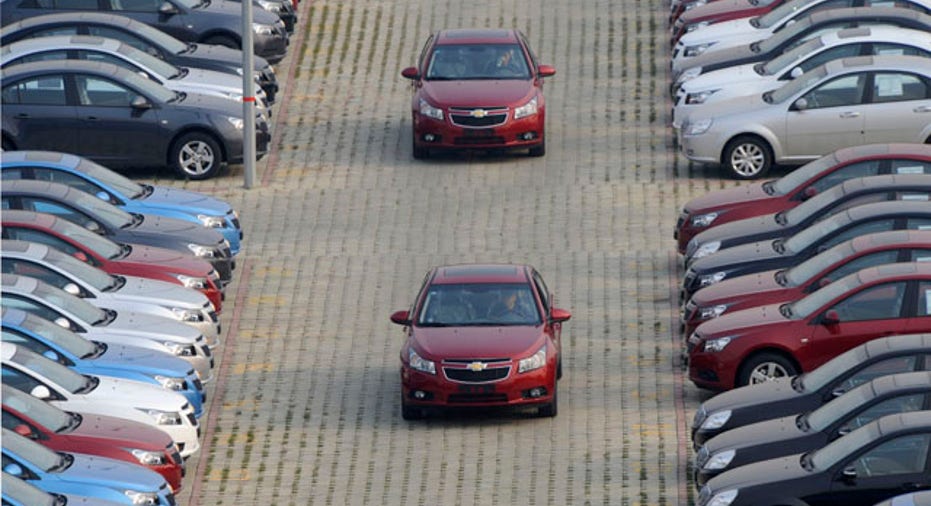 You don't have to own a car to drive one. From car sharing to car renting, there's a host of options for nonowners who want access to a vehicle for a few hours or a few months.
"Car ownership is very expensive" in densely populated areas where there is a viable mass transit system, says Julian Espiritu, managing director at Abrams Carsharing Advisors, a unit of Abrams Consulting Group in Purchase, N.Y. "Car sharing is an alternative to ownership."
Car sharing is a growing phenomenon made popular by Zipcar Inc., the national car-sharing company based in Cambridge, Mass. Car-sharing companies typically charge an annual membership fee of about $50 and also charge a $25 one-time application fee, says Espiritu, noting the average hourly rate to use the vehicle is $8.
Car-sharing companies, including Zipcar, Hourcar and Hertz On Demand cover the gasoline and car insurance and offer members access to an array of vehicles, many of which are hybrids. Car-sharing services are located in major cities or at universities, targeting people who need a car to go to the store, a special event or a doctor's appointment, says Christopher Bineham, program manager for Hourcar, the St. Paul, Minn., program offered by the nonprofit Neighborhood Energy Connection.
"It's designed for people that can meet their daily transportation needs but want access to a car for those times they need one," Bineham says. Hourcar customers on average use the cars for three to five hours per trip.
Once people sign up with one of the car-sharing services, they can make reservations online or via a call center, typically 24 hours per day. For the most part, the car has to be returned to the location where it was picked up. The cars are equipped with key fobs, which enable users to walk up, type in a code and drive away. The cars also have gas cards to cover the expense of fuel. People are required to leave the cars with at least one-quarter of a tank of gas.
Hertz On Demand's car-sharing service is a little different. There is no membership fee, and members don't have to return the car to the place they picked it up, says Jordan Reber, senior director of global operations for Hertz On Demand, a unit of Park Ridge, N.J.-based Hertz Global Holdings. That makes it easier for users to borrow cars for one-way trips to places such as the airport, potentially saving money on the cost of a taxi or car service.
Car Owners Share Their Vehicles
Another variant on car sharing is peer-to-peer car sharing, in which car owners share their cars with other people, and companies such as RelayRides and Getaround match car borrowers with owners.
RelayRides is an online marketplace that provides access to cars in San Francisco and Boston. Just like with car sharing, gas and car insurance is included in the fee. What's different is the car owner sets the times the vehicle is available and the rate at which he or she wants to charge. According to Shelby Clark, founder of San Francisco-based RelayRides, cars are scattered throughout the city rather than located in clusters near public transportation, giving people more options. What's more, it can be 20% cheaper than commercial car sharing because there are no annual fees or application fees.
Car owners lending their vehicles get to keep 65% of money made in the transaction; RelayRide gets the rest. RelayRide has its own car insurance to cover any damages to the vehicle. Clark says car owners typically charge $7 per hour and make an average of $250 per month, depending on the car, location and flexibility.
"People like to use us because they like the fact the money is going into the neighborhood," Clark says.
Renting a Car Has its Benefits
Renting a car the traditional way from one of the national car rental agencies is a viable option for those looking to use a car for more than a few hours. "Car rentals are for people who are looking for a weekend getaway or for business travel," says Espiritu.
Hertz spokeswoman Paula Rivera says in addition to offering daily and weekly car rentals, people can rent vehicles for months on end and not only from Hertz. "With multimonth programs, there are no upfront fees, no finance charges and no long-term lease commitments," Rivera says. It works well for people who need a car for a couple of months but don't want to go through the hassle of leasing one.
With multimonth car rentals, there's also the flexibility to change vehicles, depending on need. For instance, a multimonth rental customer may need an SUV for a month of skiing in Vermont but then switch to a compact car for city travel.
"It's pretty comparable to making a monthly payment on a car, but you don't have (to pay) the down payment fee," says Rivera.