Car Insurance Rates Soar as Tickets Pile Up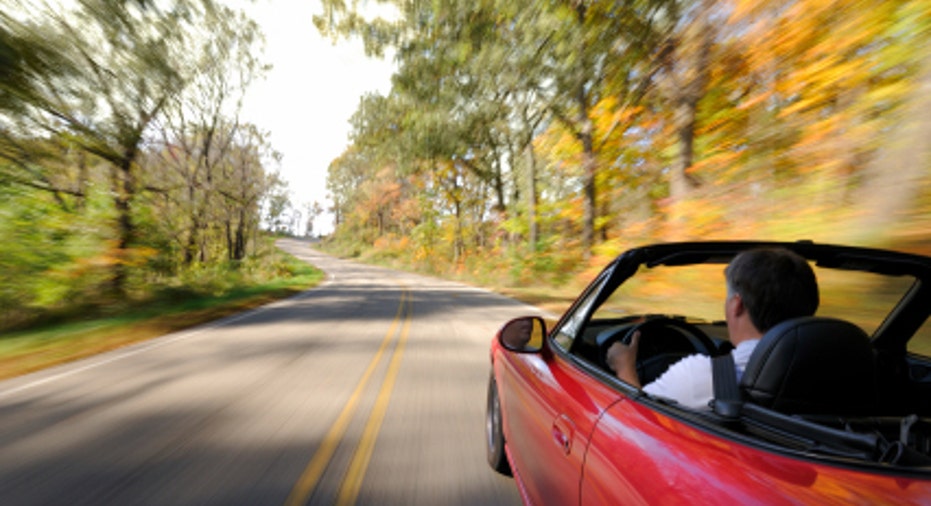 Car insurance rates soar for drivers who have one moving violation and jump by more than 50% after three violations, according to an Insurance.com analysis of more than 32,000 insurance policies sold in 2010.
Drivers who bought a one-car, single-driver policy last year and had one violation in their driving history paid an average of 18% more for car insurance than drivers with no violations.
The numbers get worse as your offenses pile up. Drivers with two violations paid 34% more for insurance, and drivers with three violations tacked on a whopping 53% to their insurance costs when compared to drivers who were violation-free.
Some of the violations that hurt your car insurance rates include:
Speeding tickets
Driving under the influence of drugs or alcohol
Careless or reckless driving
Running red lights
Failure to yield or stop at a sign
Fleeing from police
Driving the wrong way down a divided highway
Improper passing
Unsafe U-turn
Failure to use a child restraint
Soaring rates for multiple infractions do not surprise Robert Passmore, spokesperson for the Property Casualty Insurers Association of America, an industry trade group.
He says insurers raise rates on repeat offenders to account for the higher risk of insuring such drivers.
"It's a pattern of behavior," Passmore says. "If a person has one ticket in 10 years and someone else has three tickets in six months, you tell me [who is going to get the lower rate]."
The news is especially bad for drivers age 65 and older. A separate analysis of nearly 400,000 rate quotes from 2010 found that quoted car insurance rates for drivers in the 65 and older age group jumped 57% after two violations when compared to drivers with no violations. The next closet age group - drivers ages 55 to 64 - saw a less damaging 47% rise in their quoted rate after two violations.
Lowering your car insurance rates
Which violation hurts your rate the most?
"Obviously, a DUI is going to be one of the worst" for rate increases, Passmore says. But he adds that each insurer calculates rates differently, so a specific type of violation may be priced higher by one insurer than by another.
If an insurer raises your auto insurance rate after a violation, there are still ways to cut those costs, including:
Shop around for a better rate. The first thing you should do is to compare quotes from various car insurance companies to see if you can find a lower rate. "Shopping around is great advice almost any time," Passmore says.
Take a driver safety course. Some states reduce or expunge points from your driving record if you take a defensive driving class. Depending on where you live, your auto insurance company may be required to lower your car insurance premium after you complete the class.
Raise your deductible. Drivers who raise their collision and comprehensive deductibles from $250 to $500 or $1,000 will see their annual premium fall. However, before taking this route, make sure you have enough money in savings to cover the deductible should you have to make a claim.
Drivers with three or more violations may worry about becoming uninsurable. But Passmore says those fears are unfounded.
"Insurance has gotten pretty competitive," he says. "It's not a matter of who is insurable and who is uninsurable.  It's a matter of finding the right rate for that risk."
In other words, you can still find insurance if you have multiple infractions - but expect to pay for it.
Methodology
Average annual premium on sold policies calculated by examining 32,746 single-driver, one-car insurance policies sold through Insurance.com in 2010. Average quoted rate calculated by examining 397,000 insurance quotes generated through Insurance.com in 2010.
Related topics:
The original article can be found at Insurance.com:Car insurance rates soar as tickets pile up