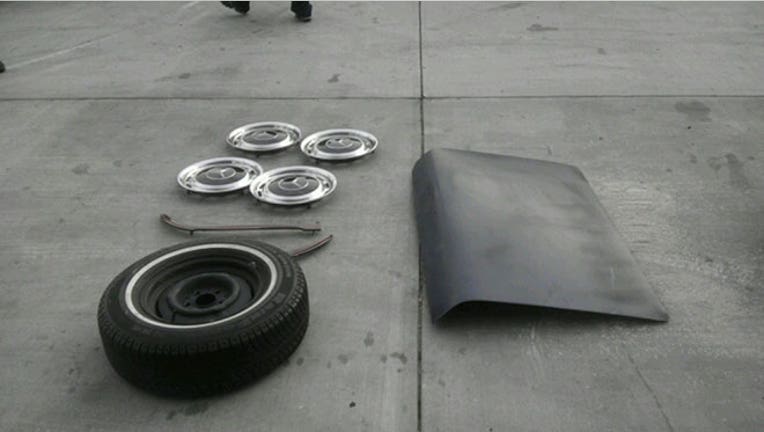 Dear Driving for Dollars, 
My daughter is going away to college soon and we are buying an older car for her. She doesn't know anything about car care. What are some basics I can tell her to help make sure she doesn't get stranded? 
-- Luke
Dear Luke,
There are several basics about car care that are easy to keep a watchful eye for that will help reduce the possibility of being stranded on the roadside.
First, one of the biggest causes of car breakdowns is a flat tire. Inspect the tires for proper tread depth and issues that may cause problems, such as flat spots or cracks in the sidewall. Then, teach your daughter how to check her tire pressure. (The proper inflation rating is located on a sticker inside the driver's side doorjamb.) Have her set a reminder on her cellphone to check the pressure monthly, since tires naturally lose pressure over time.
Advise your daughter to get in the "listen and look" habit. For this element of car care, remind her that she should listen for any different sounds, including the not-so-obvious ones such as the engine running a bit louder than usual, and tell her not to ignore anything that is unusual.
Have her look for puddles under the car every time she leaves a parking spot and teach her that the puddle of water from the climate control system is harmless. Also, show her the section of the car owner's manual that identifies all the dashboard lights and their meanings, so she knows whether to respond and how.
Speaking of dashboard lights, another common reason for getting stranded is running out of gas. Make sure she is in the habit of watching the gas gauge and knows what the dashboard light looks like that signals her car is running on reserves.
Of course, it's also a good idea to have the car thoroughly inspected by a mechanic before your daughter heads off to college so that any issues can be diagnosed and repaired to ensure she gets started on the right foot.
For more tips, read four costly car maintenance mistakes to avoid.
Get more news, money-saving tips and expert advice by signing up for a free Bankrate newsletter.
Ask the Adviser
If you have a car question, email it to us at Driving for Dollars. Read more Driving for Dollars columns and Bankrate auto stories. Follow her on Facebook here or on Twitter @SheDrives.
Bankrate's content, including the guidance of its advice-and-expert columns and this website, is intended only to assist you with financial decisions. The content is broad in scope and does not consider your personal financial situation. Bankrate recommends that you seek the advice of advisers who are fully aware of your individual circumstances before making any final decisions or implementing any financial strategy. Please remember that your use of this website is governed by Bankrate's Terms of Use.
Copyright 2014, Bankrate Inc.