Car Buyers Paying More as Sales Race Ahead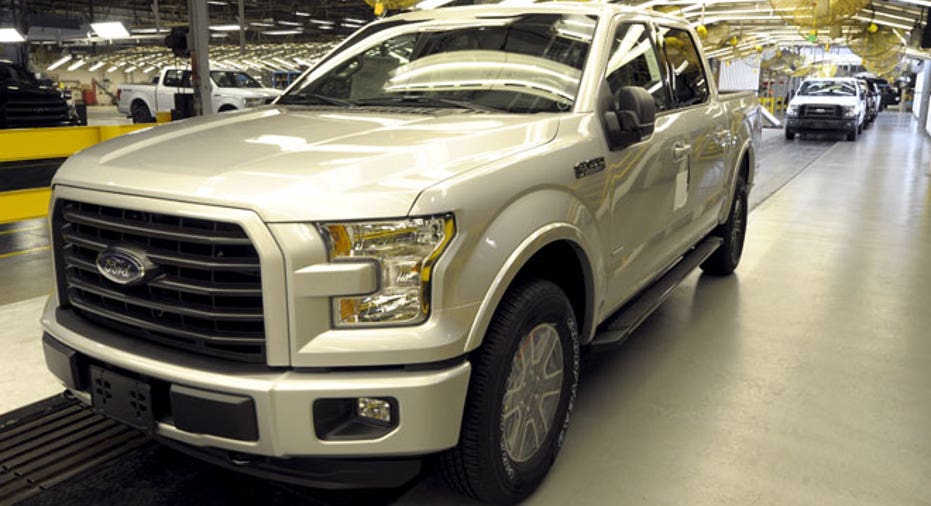 Consumer appetite for pricier sport-utility vehicles and trucks drove U.S. auto sales in June.
The industry sold 3.9% more light vehicles compared to last year, slightly below projections from Edmunds.com and Kelley Blue Book. A seasonally adjusted annual rate of 17.16 million units tops the June 2014's mark of 16.9 million.
At the current pace, annual auto sales will surpass 17 million vehicles for the first time since 2001. The first-half tally came in at 8.52 million vehicles.
In another positive sign for the industry, average transaction prices continue to climb as buyers shift away from passenger cars. According to Kelley Blue Book, the ATP for light vehicles in June was $33,340. That marks a 2.5% increase over last year and a 0.6% boost compared to May.
"People generally like to spend more on [crossovers]" compared to sedans, Ford Motor Co. (NYSE:F) U.S. sales analyst Erich Merkle said on a conference call Wednesday.
Ford benefited from the strongest pricing gains of the industry. The company said Wednesday its F-series trucks hit an all-time record in June, with ATPs rising $3,600 above year-ago levels. On average, F-series buyers paid more than $44,000 per truck.
But Ford's truck sales remain in a lull during a period of slow production. F-series sales, including the F-150 and its heavy-duty brethren, were down 8.9% versus June 2014.
Ford said Wednesday its total June sales ticked 1.6% higher to 225,647 units as stronger SUV sales offset declines for cars and F-series trucks.
The 2015 F-150 is selling twice as fast as rival half-ton trucks, Ford noted. The company also said it continues to build dealer inventory. Last month, Ford announced that it reached full production capacity at its Dearborn, Mich., and Kansas City plants.
Elsewhere at Ford, Lincoln enjoyed a solid month. The luxury brand's SUVs overshadowed lower car sales, and overall volume expanded 14.5%.
Ford's flagship brand posted a 1.2% improvement in monthly sales. The new Mustang pony car and Explorer SUV were strong sellers.
June had one extra selling day than the year-ago month.
General Motors (NYSE:GM), whose transaction prices climbed nearly $1,000 per unit, reported a 3% drop in monthly deliveries to 259,353 vehicles.
The pullback can be attributed to lower fleet sales. Deliveries to retail buyers were up 7%, pushing GM's market share higher.
Buick, Cadillac and Chevrolet each booked lower sales overall. Ongoing SUV and truck demand lifted GMC sales 8%.
GM's truck portfolio had a strong month across the board. The midsize Chevrolet Colorado and GMC Canyon, which were launched in the fall, have gained traction. GM said the Colorado remained the fastest-selling pickup in America, turning in 15 days.
Chevrolet delivered 18% more Silverado full-size pickups, and its premium sibling, the GMC Sierra, surged 21%.
"People feel good about their jobs and the direction the economy as a whole is taking, so the second half of the year should be strong too, and that's especially good news for Chevrolet and GMC, brands that have very broad truck and crossover portfolios," Kurt McNeil, GM's U.S. vice president of Sales Operations.
Fiat Chrysler sold 185,035 vehicles last month, up 8% year-over-year. Jeep led the way with 25% growth, while the Chrysler 200 sedan continued to boost the namesake brand, which posted a 28% sales increase.
Ram's trucks and vans generated 2% higher sales. Dodge and Fiat saw weaker demand.
Kelley Blue Book estimated that FCA's average transaction prices were up 3.9% versus last year, third-best in the industry.
The car researcher said Nissan, which reported sales growth of 13%, saw its ATPs increase approximately 4.5%.
Volkswagen and Audi sales also grew last month. The group's combined deliveries hit 48,698 units, up 6.6%.
Toyota (NYSE:TM) logged a 4.1% increase to 209,912 vehicles. Fellow Japanese manufacturer Honda (NYSE:HMC) sold 134,397 units, a 4.2% jump.
Hyundai and Kia combined to ship 121,639 vehicles, 3% more than last year. Both brands recorded their highest-ever U.S. sales for the first half of the year.