Capital One Snatches HSBC's Credit-Card Operations for $2.6B Premium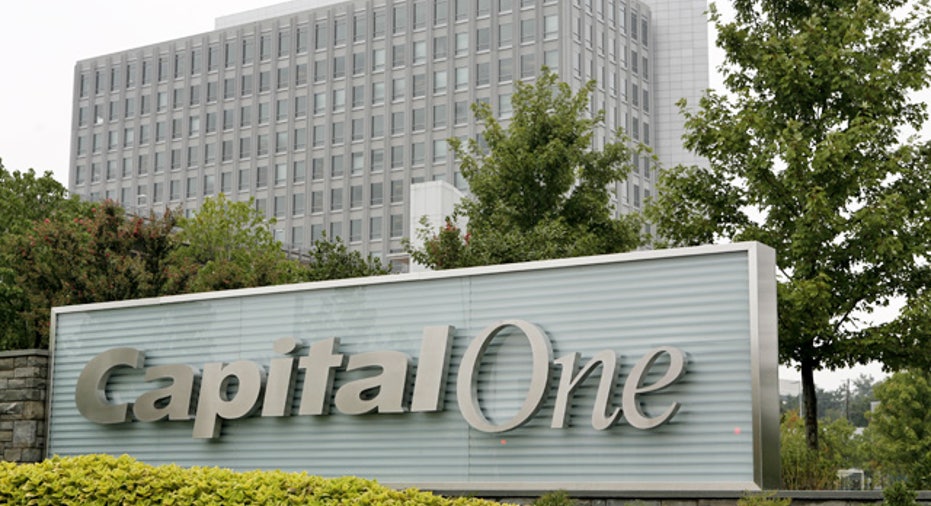 Capital One (NYSE:COF) unveiled plans on Wednesday to scoop up the U.S. credit card operations of British lender HSBC (NYSE:HBC) for a premium of about $2.6 billion.
Coupled with its $9 billion cash-and-stock deal to acquire ING Groups U.S. online bank, the transaction represents a serious bulking up for McLean, Va.-based Capital One.
The $32.7 billion bid on Wednesday represents a premium of about $2.6 billion on the businesss assets of $30.4 billion. It also translates to an 8.75% premium to par value of all receivables.
Capital One said it expects the transaction to close in the second quarter of 2012 and boost its 2013 bottom line in the high teens. Return on invested capital is anticipated to exceed 25% in 2013.
The acquisition of HSBC's domestic credit card business is an attractive strategic and financial opportunity in a business we know well," Capital One CEO Richard Fairbank said in a statement. "Adding the HSBC card business to our own will enhance our credit card franchise and accelerate our achievement of a leadership position in retail card partnerships.
Capital One said it plans to incur restructuring costs of $420 million, but sees cost synergies of about $350 million.
Shareholders applauded the deal, bidding Capital Ones stock 1.32% higher to $41.36 ahead of the opening bell, compared with a steep drop in the premarkets.
Morgan Stanley (NYSE:MS), Centerview Partners and The Kessler Group acted as financial advisers to Capital One.