Capital One Posts Higher Profit on Net Interest Income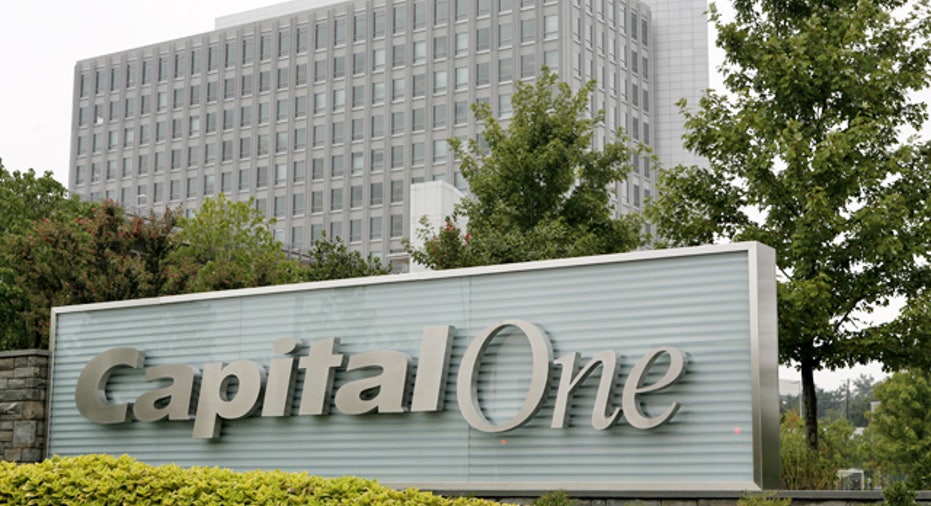 Capital One Financial Corp (NYSE:COF) reported a better-than-expected quarterly profit on Thursday as net interest income rose and the bank set aside less money for loan losses.
The McLean, Virginia-based bank and credit card company reported third-quarter net income of $813 million, or $1.77 per share, up from $803 million, or $1.76 per share, a year ago.Analysts on average had projected the bank would earn $1.68 per share, according to Thomson Reuters I/B/E/S.
Total revenues rose 3.4 percent to $4.15 billion from $4 billion a year ago.
Net interest income -- or the interest the bank made on loans after it paid for deposits -- increased 5.5 percent to $3.28 billion from $3.11 billion.
Capital One's provision for loan and lease losses dropped 28 percent to $622 million from $867 million.
But noninterest expenses also rose during the quarter, increasing 15 percent to $2.3 billion from $2 billion.
In June, Capital One announced plans to buy ING Groep NV's U.S. online banking operations, in a deal that would leapfrog the bank into one of the largest domestic banks by deposits.
But the deal has come under fire from Washington lawmakers and consumer advocates, who argue it would create another too-big-to-fail bank, and regulators are closely scrutinizing the deal.
Shares of Capital One closed up nearly 1.9 percent on Thursday at $40.49 before results were announced. Capital One shares have declined 6.6 percent this year, a smaller drop than other bank and credit card stocks have posted this year amid a broad financial industry sell-off.