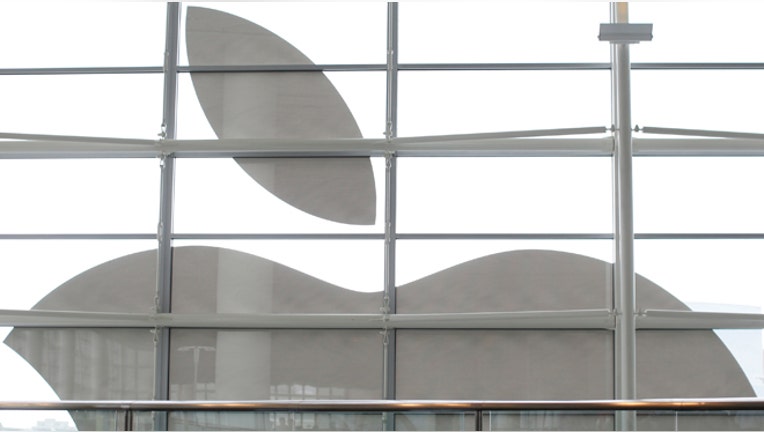 Consumers eager to get their hands on the latest iPhone or slap the rumored iWatch on their wrists might be kept waiting when Apple (NASDAQ:AAPL) holds its annual developers conference next week.
Instead, Apple CEO Tim Cook will likely look to woo  customers with flashy updates to its mobile and desktop operating systems, according to Cantor Fitzgerald analyst Brian White.
White said in a note to clients Tuesday the world's biggest tech company will use the Worldwide Developers Conference to set the stage for a "Year of Innovation."
Mobile Software to Take Center Stage
White expects the star of the show to be iOS 8 – Cupertino, California-based Apple's latest iteration of its mobile operating system that powers the iPhone, iPad and iPod. Apple iOS got a major, and controversial, facelift last year when it rolled out iOS 7. Jonathan "Jony" Ive, the legendary industrial designer who crafted the hardware behind many of Apple's most iconic devices, for the first time lent his hand in designing the software side of the products that year.
The upgrades this year will probably focus on health capabilities, with the iWatch expected to be released in September, according to White. Many third-party providers, like Nike (NYSE:NKE), have developed hardware and software that track everything from running distances to caloric intake that have become very popular in recent years. With its own smartwatch product, Apple could directly tap into that burgeoning market.
White also said Apple could announce technology that would allow consumers to use Apple's mobile devices as a "multi-purpose gateway for consumers to control their home." That dovetails with a report from the Financial Times saying the company plans on hopping into the burgeoning "Internet of Things" that would allow people to use devices to control everything from lights to home appliances and security systems. A slew of big-name companies, notably Cisco (NASDAQ:CSCO), have been racing to develop hardware for this new market.
Finally, White reckons Apple will upgrade its voice-control service called Siri, its Maps app and its cloud email, calendar and storage product called iCloud.
The company, which transformed the mobile phone arena with the 2007 release of the iPhone, has been struggling to some extent with competition from devices powered by Google's (NASDAQ:GOOG) Android and Microsoft's (NASDAQ:MSFT) Windows operating systems.
Still, Apple sold 94.74 million iPhones in the six months ended March 29, 2014, up 11% from 85.22 million units in the six months ended March 30, 2013, according to regulatory filings. The iPhone is Apple's biggest revenue driver by a wide margin, followed by iPad, Mac and iPod.
Macs Could Get a Facelift  
Rounding out the software side, White said Apple is likely to unveil the latest version of its desktop operating system, Mac OS X.10. Ive might also try his hand at crafting some of the user interface for the latest OS, according to White. Having run out of predatory felines to name its operating systems after, the company has started naming them after places in California (the last update was named "Mavericks," a surfing location in Northern California).
Apple might also use the WWDC conference as a chance to reveal a rumored acquisition of streaming music and hardware company Beats. The deal is reportedly valued at $3.2 billion – which would make it Apple's biggest-ever purchase.
White said while there probably won't be any mobile hardware updates, Apple might choose to refresh some of its line of Mac computers. The iMac desktop and MacBook Pro and MacBook Air notebook lines could all be up for upgrades.
Cantor's White has been unwaveringly bullish on Apple. At a time when many analysts worried about a lack of innovation coming out of the computing powerhouse under the reins of Tim Cook, White has called for a sharp move higher, with a $777 price target and "buy" rating.
The stock is up 10.6% for the year, compared to a 1.1% advance for the Nasdaq Composite, which has been dragged down by once high-flying growth companies that are trumped in size by Apple. Shares recently jumped $6.65, or 1.1%, to a 52-week high of $620.80 ahead of a planned seven-for-one stock split next month.