Can't Pay Off Home Equity Loan -- File Bankruptcy?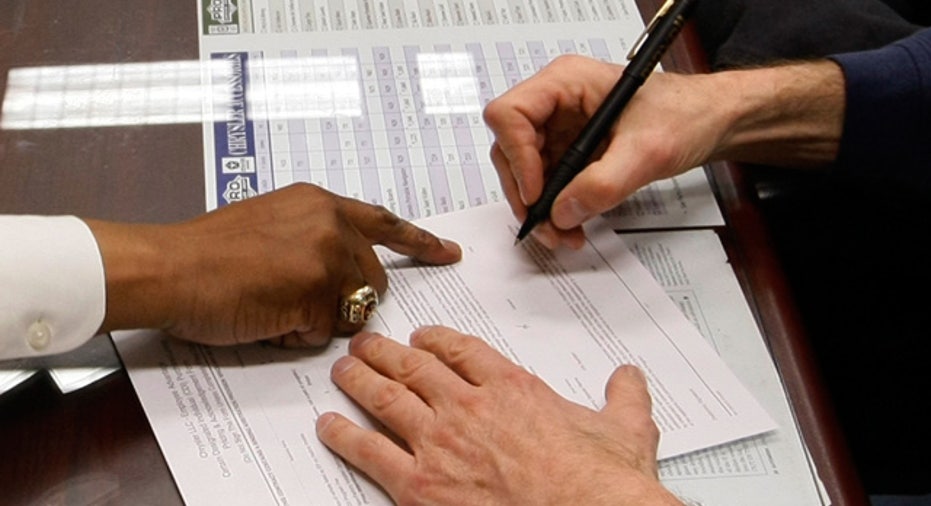 Dear Bankruptcy Adviser,
My parents are in their 80s. My mom and dad took out separate equity loans. My dad's was for $100,000 and he is currently paying it off. My mom's was for $120,000, but because of her shopping addictions she has not paid hers in nine months. Now she tells us she's receiving letters that they're going to take the house. The house is paid off and there is no mortgage. What can happen to the house? Should they file Chapter 7 or Chapter 13 in an effort to keep the house? Do they need an attorney, and if so, what type? My dad has stock worth $100,000, which he basically has been living off of because Social Security doesn't cover all his expenses. Should he put stock in my name so he has no assets?
-Val
Dear Val,
Your parents will be facing an uphill battle to save their home. Unless you or other family members are willing to contribute to their monthly budget, I believe everything I would suggest is my suggestions are nothing more than a finger in a dam with many leaks. I'll answer all your questions below.
Compare Mortgage Rates in Your Area
Can the lender foreclose?
Many clients make this similar statement: "My house is paid in full, but I have an equity line of credit with a balance." That equity loan means that your parents' property is encumbered with two mortgages and it is far from "paid in full." The equity lines are secured by the property. Your parents must pay on those lines or the lender will foreclose.
Chapter 7 vs. Chapter 13?
If they do file bankruptcy, it would almost certainly have to be a Chapter 13. A Chapter 13 bankruptcy will allow them to pay back the delinquent mortgage payments over a 3- to 5-year period. They will make the normal payment to the lender along with a payment to the court. The court payment will pay back the delinquent mortgage payments while the normal monthly payment will keep the loan from falling further behind.
Should you hide the money in his account?
Definitely not. Transferring assets out of your father's name prior to filing bankruptcy is illegal. They should not compound the potential loss of their home with bankruptcy fraud.
It is also possible that this money could be protected even when filing bankruptcy. The funds might be in a retirement account like a 401(k) or pension.
What is their best option?
Unfortunately, without looking over their budget and expenses, this is a difficult question to answer. However, based on everything above, it sounds like they might not be able to keep this house. Unless there is more money to be found somewhere to pay down these bills, these mortgage payments appear to be too much of a burden. It would be prudent to go to a certified credit counselor (try NFCC.org) to see if there is a way to find some extra money in their budget. In the meantime, here are some other options I would suggest they try:
Options: •Apply for a loan modification directly with the lender. The lender might be willing to modify the payment to fit their monthly household budget. •Consolidate the two loans into one 30-year, fixed-rate mortgage loan. This might be difficult because of the recent delinquent payments; however, there might be enough equity to find a lender willing to refinance. •Sell the house. This should dramatically reduce their monthly expenses and protect the stock money for future expenses. Maybe there is enough equity to receive some proceeds from the sale.
It is obviously easy for me to objectively tell them to sell the home. To me, it is a cause of stress that will not be solved by bankruptcy. To them, it is their home and something that they likely will fight to keep until every penny is gone.
Good luck.
Ask the adviser
To ask a question of the Bankruptcy Adviser, go to the "Ask the Experts" page and select "Bankruptcy" as the topic. Read more Bankruptcy Adviser columns and more stories about debt management.
Bankrate's content, including the guidance of its advice-and-expert columns and this website, is intended only to assist you with financial decisions. The content is broad in scope and does not consider your personal financial situation. Bankrate recommends that you seek the advice of advisers who are fully aware of your individual circumstances before making any final decisions or implementing any financial strategy. Please remember that your use of this website is governed by Bankrate's Terms of Use.