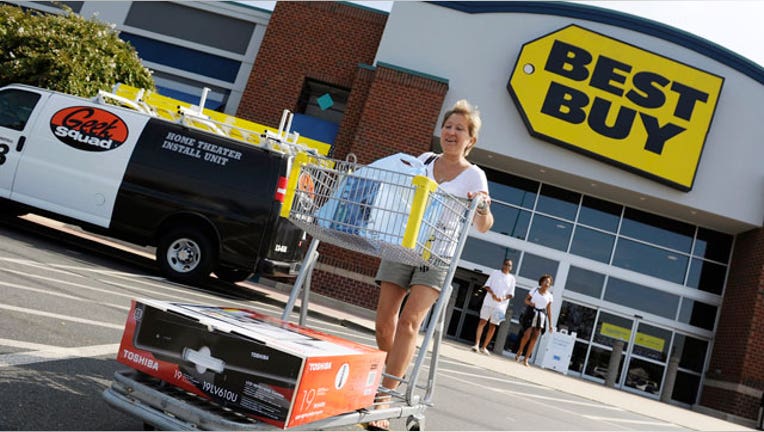 Following Best Buy's announcement that it would shutter 50 retail locations as part of an effort to cut costs, one market research firm said it believes the decline of big-box consumer electronics retailers in the United States and Europe will continue.
Canalys said in a report on Tuesday that it expects more big-name retailers to follow in the footsteps of companies like Best Buy Europe, CompUSA and Circuit City, which filed for bankruptcy in 2008 before closing all of its retail stores and selling its online brand.
See more tech stories on the FOX Business Technology homepage.
Big-box retailers' failure to adapt as aggressive online companies such as Amazon grew rapidly is seen as the root cause of their woes. "They were hit by a perfect storm of competition from the Internet and supermarkets," Canalys CEO Steve Brazier said in a statement. "They lost too much business to competitors undercutting them on price and failed to respond to the many attractions of Amazon's online approach, such as its vast stock ranges, peer reviews, recommendations, free delivery and excellent returns services." Brazier continued, "Today's consumers are even willing to browse for a book in a local store then order it from Amazon at a higher price simply because they want Amazon to understand their entire library, to optimize future recommendations. This is more than 'showrooming' – this signals a fundamental shift in consumer perception of value."
This content was originally published on BGR.com
More news from BGR: