Can Silicon Valley Be Trusted with Human Lives?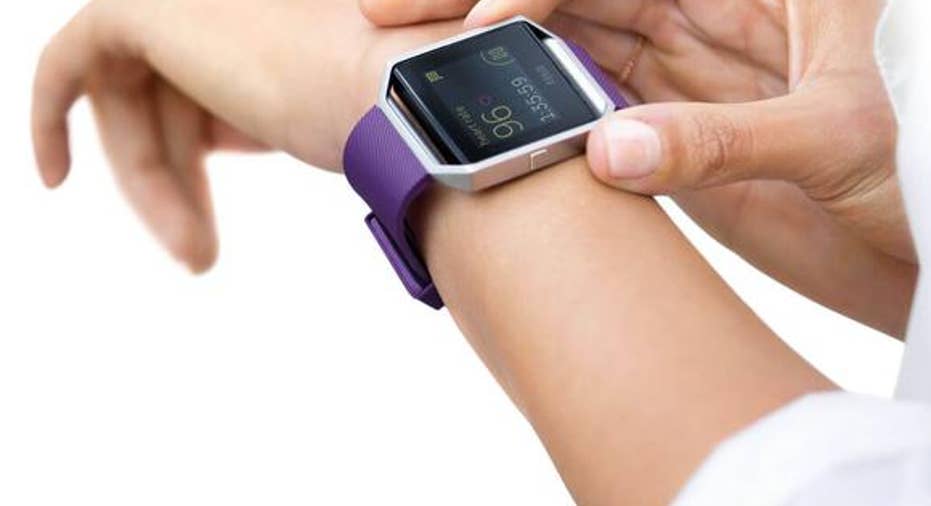 On my way to the office and carrying too many things, as usual, I dropped my iPhone nearly five feet onto a hard slate floor. Thanks to tech21's innovative impact-protective case, what could have been a minor disaster turned out to be a non-event.
I've been using cases made by the British company for years, dropped countless phones and never suffered so much as a scratch, let alone a cracked screen. When technology works as promised, it's a beautiful thing. It's what I live for. But when it doesn't work, I sure as hell don't want to die for it.
We've been using technology in medical and other life-critical applications for ages, but those applications have been relatively self-contained. The assumption has always been that the benefits outweigh the risks, that companies act ethically and responsibly and that users know what they're getting into.
For better or worse, that's changing. As venture capitalist Marc Andreessen so aptly put it, "software is eating the world." Technology has shed its traditional boundaries and is spreading into nearly every industry and nearly every aspect of our lives. And every day, we rely more and more on the information and benefits that technology provides.
You might be inclined to think that a gadget or an app is one thing, but a medical device or self-driving car is another matter entirely. But that distinction is quickly disappearing, which begs the question, are tech companies and users aware that they're taking greater risks that require higher levels of scrutiny and responsibility?
Yesterday, a study conducted at Cal Poly Pomona showed that heart rate monitoring on certain Fitbit models was "highly inaccurate." While the research was commissioned by a law firm engaged in a class action suit against Fitbit – which disputes the results – it did jive with a previous study done at Ball State University.  
You and I might think it foolish to base any significant medical decisions on a $249 fitness tracker, but then, we both know that there are a lot of foolish people out there. And while the Fitbit website promotes the benefits of heart monitoring to avoid "overtraining," I found no disclaimers about device accuracy.
Last week, embattled Silicon Valley unicorn Theranos voided tens of thousands of blood-tests conducted over a two-year period using its proprietary Edison tester, according to the Wall Street Journal. It's reasonable to assume that those erroneous test results led to countless incorrect diagnoses and treatment.
It's important to note that Theranos – whose $9 billion valuation was built on the viability of its supposedly breakthrough technology – did not exactly take the initiative to issue this unprecedented recall of its own volition.
The company has long maintained that the Journal's reports casting doubt on the efficacy of its technology and the validity of its claims – that it could run a full set of blood tests from a few drops of blood obtained from a finger prick – were "inaccurate, misleading and defamatory," and that the allegations were "baseless."
It wasn't until federal regulators conducted their own investigation, found serious problems with the company's methods and the accuracy of its tests, and threatened to shut down its California lab and ban CEO Elizabeth Holmes from the business for two years, that the company finally acquiesced.  
After a decade of stealth development, Theranos brought a product to market that apparently wasn't ready for prime time, even pushing through legislation in Arizona so people could obtain blood tests without a doctor's prescription. The question is, why the rush? I'm pretty sure it wasn't running out of cash and hadn't been pressured by investors. And yet, that question remains unanswered.
Meanwhile, Valley residents have seen Google's autonomous vehicles driving around town for years. Tesla, Uber and Apple are also reportedly working on self-driving electric cars. Clearly, we have the processing power, sensor networks and artificial intelligence to make a viable product. But you've got to wonder what corners might be cut on the way to beating competitors to market?
Perhaps my concerns are unjustified. After all, the auto business is highly regulated. But that didn't stop GM from using a faulty ignition switch it had known about for more than a decade in millions of cars. The company has since acknowledged that the defect is linked to more than 100 deaths and countless accidents and injuries, but only after it came to light in a 2013 deposition of one of its engineers over a fatal crash involving a Chevy Cobalt. Even then, GM didn't issue its first recall until eight months later.
Make no mistake, my concern is not with Silicon Valley or the technology per se, but to create awareness that apps and gadgets don't always work as advertised and that all sorts of factors affect executive decisions. And you will never get a CEO to admit this on the record, but that's true of products that affect human lives, as well.
It's a good idea to exercise caution as we rely more and more on these miracles of modern science.