Can Pinterest Challenge Facebook's Advertising Reign?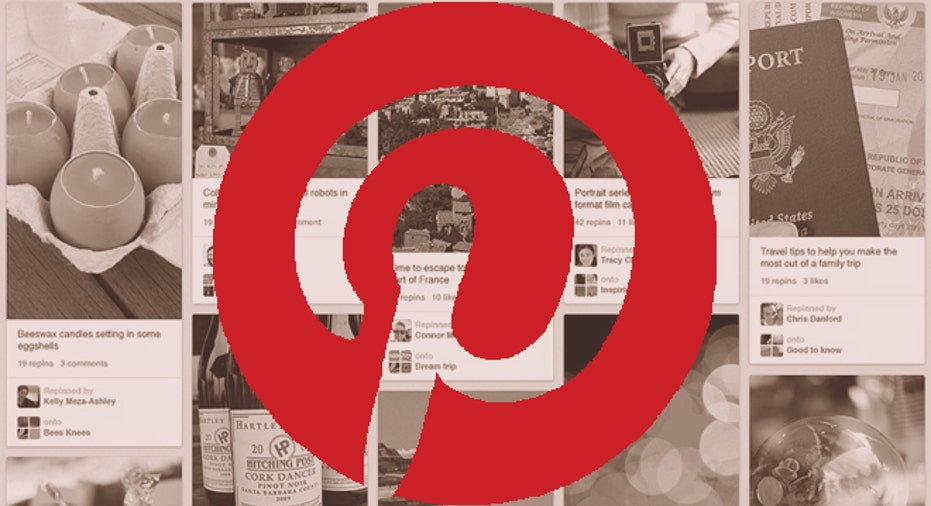 Heading into its fourth birthday, the digital pin board Pinterest is gearing up to give  Facebook (NASDAQ:FB) a run for its money.
After overtaking the behemoth in the U.K. last quarter, the niche startup is expected to surpass Mark Zuckerberg's social network on a global scale this year in terms of revenue per visit (RPV), according to a new study from Adobe.
Social sites sent more qualified traffic to retail in the fourth quarter than ever before, with Pinterest recording the second-biggest year-over-year gain at 244% just behind Yahoo's (NASDAQ:YHOO) Tumblr, which increased 340%.
Facebook, which has invested heavily in revamping its ad platform since its 2011 market debut, recorded just a 72% increase.
"Pinterest should be a focal point of every retail marketer," Adobe said.
What makes Pinterest a potential game changer is its ability to lure in users with the propensity to buy. A 20-something planning a wedding, for example, might be more willing to click on an ad to a local florist, while a user pinning about home remodeling might be an obvious target for Home Depot (NYSE:HD) or Lowe's (NYSE:LOW).
It's about "marketing to the right people at the right time," said Larry Kim, founder of digital marketing software provider WordStream.
And a retail-driven wishlist such as Pinterest incubates that type of consumer behavior, potentially helping an advertiser to not just reach a large pool of consumers but also increase the chances of higher click-through rates and revenue per visit.
Pinteresting Advantage
The pin board is well aware of this competitive advantage and is investing in the tools necessary to capitalize on emerging visual technologies.
Earlier this month it bought startup VisualGraph, a technology service that can "see" a picture, feasibly learning a person's preferences based on their pinning habits.
Pinterest even plans to have one of VisualGraph's co-founders lead a new visual discovery team to better understand "what people are pinning."
Demand for visual advertising technology has soared among the likes of Pinterest, Yahoo and Facebook in recent years, and Pinterest is betting that startups like VisualGraph will help it offer competitive targeting options that uniquely utilize its pin boards.
After all, certain industries such as travel, retail, automotive and home improvement, tend to spend more on online ads. And those are among the top 10 boards created by Pinterest users.
The Facebook Reign
It's important to note that Facebook maintains its advertising lead, at least for now.
Thanks to its enormous user base and revamped ad offerings, it referred the most traffic of its peers last quarter and boasted an impressive 365% year-over-year increase in click-through rates, according to Adobe.
Facebook, on tap to report earnings after the bell on Wednesday, is expected to post a 40% increase in fourth-quarter profit amid an influx in advertisers during the holidays. Analysts have expressed optimism, with several saying they expect its advertising momentum to continue.
"With the recent changes to Facebook's advertising platform ... and the continual improvement of the algorithm, I fully expect performance to continue to be strong," said Molly McCarty, a social account manager at 3Q Digital.
She believes 2014 will be a year of "positive changes" for Facebook that will reinforce the social network as a leading platform for online advertising.
However, Facebook faces challenges if it wants to remain on top over the long run.
Its share of referred visits fell 15% year-over-year last quarter, according to Adobe's data, while Twitter's (NYSE:TWTR) and Pinterest's rose 125% and 89%, respectively. Its cost-per-click, or the amount advertisers pay each time a consumer clicks on their ad, also leveled off, signaling weakening demand.
"Although social media continues to grow, Facebook is starting to lose share," Adobe said.