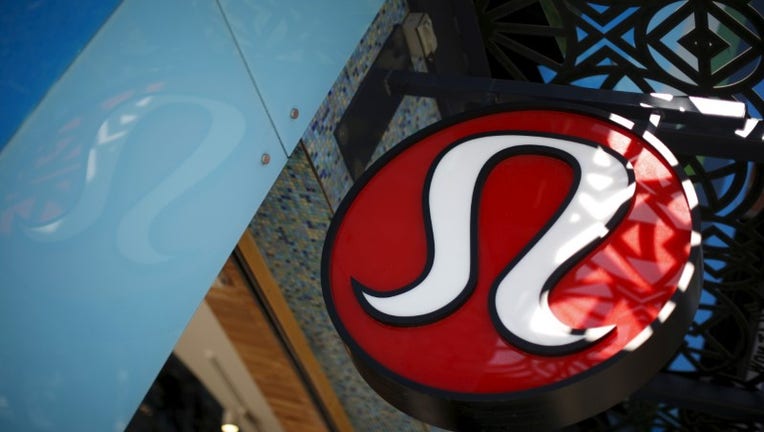 Lululemon Athletica (NASDAQ:LULU) will be closely scrutinized when it reports earnings Thursday, at a time when sagging sales at athletic apparel retailers like Dick's Sporting Goods and Foot Locker have some analysts suggesting the "athleisure" clothing trend is dying.
Lululemon, along with top apparel brands like Nike and Under Armour helped to start the "athleisure" fashion trend – workout clothing that is both comfortable and stylish, for use both in and out of the gym. Activewear sales spiked 11% to $45.9 billion in 2016, according to the NPD Group. However, the trend is showed signs of a slowdown.
Nike and Under Armour are struggling, while top retailers Dick's Sporting Goods and Foot Locker each saw their stocks plunge in recent weeks after reporting lower-than-expected sales and cutting full-year guidance. Quo Vadis Capital John Zolidis blamed the downturn in part on their emphasis on the kind of high-priced premium athletic apparel in which Lululemon specializes.
"It was 'cool' to wear yoga pants while shopping at Whole Foods or to be attired in moisture-wicking T-shirts while playing video games and sitting in class," Zolidis wrote in a note after Foot Locker's earnings miss. "The synchronized downturn in sales across all these companies tell us that this trend is over. The consumer has moved on to other things."
To combat decreased store traffic and rapidly-shifting fashion trends, athletic apparel brands and retailers are increasingly turning to sales promotions and pricing changes to attract customers. Dick's Sporting Goods CEO Edward Stack said earlier this month that pricing has become "unpredictable and, at times, irrational" among athletic retailers.
Zolidis said it's unclear if the ongoing price wars will have a major impact on Lululemon's second quarter report, but warned that the promotional environment could make for a difficult holiday season.
"Lululemon (LULU) is better positioned than other companies in the space and controls its own destiny via its ability to offer exciting new product and to control inventory levels," Zolidis told FOX Business. "However, we expect that promotional activity of comparable product from companies including Nike (NKE) and Under Armour (UAA) will intensify during the Holidays.  This, together with changing consumer preferences, will create a challenging environment for LULU as the year unfolds."
Still, some analysts say athleisure's decline may be exaggerated. NPD Group analyst Matt Powell noted in a recent blog post that the race by various brands to capitalize on performance apparel trend created a "glut of inventory" that is "hurting the core performance brands and retailers," adding that the combination of weak products in the marketplace and discount pricing has hurt the trend.
"While recent results for athleisure have been challenged, the rest of the apparel and footwear markets have actually been much worse. …Athleisure is not dead by any means, but, like much of retail, it is very sick," Powell said.
Lululemon is projected to report revenue of $567.79 million in its second fiscal quarter, up from $514.52 million in sales one year ago, according to analysts polled by Thomson Reuters. The athletic apparel retailer is expected to post earnings per share of $0.35, down from $0.38 last year.