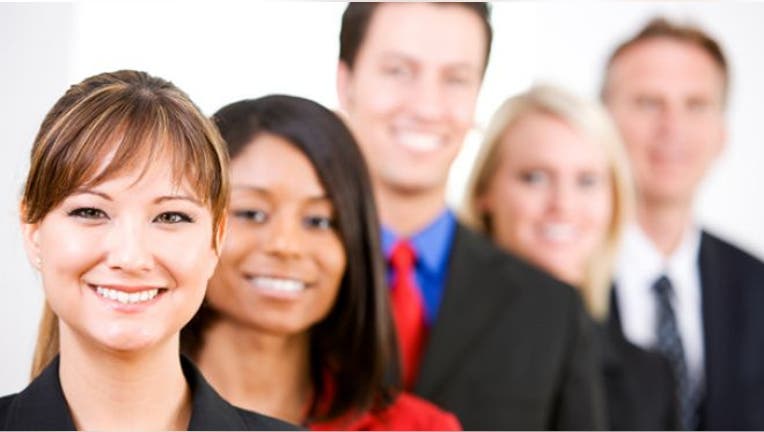 A growing coalition of public-private partnerships is focusing on startup resources, training, P2P mentoring and even crowdfunding to "Fix Young America."
In the fall of 2008, as the financial panic deepened, Ben Bowman began a two-year MBA course at the prestigious Carlson School of Management at the University of Minnesota.
"I made a $100,000 commitment to business school because of its implied promise," he says. That is, the time-honored return on investment of a blue-chip job with a Fortune 500 company.
That promise changed in 2009, however, as Bowman watched all offers for graduates being pulled. "Companies were laying off 5,000 to 10,000 employees," he remembers. "The world was changing before my eyes. But I had a year left. I figured it was too bad for the class ahead of me but the world would right itself. I'd be OK."
We know how that turned out.
Taking action
Four long years later, a generation has watched its future fade: Only 54 percent of 18- to 24-year-olds were employed as 2011 ended, the lowest rate ever recorded; hourly pay for college grads is declining; student debt tops $1 trillion, outpacing credit card debt. While the national agenda focused on older workers, young adults have been largely ignored.
But lately, and at last, an alliance of government, academic and private groups is endorsing a shared solution: Teach young adults to start and grow businesses in order to generate income and jobs.
The initiatives cover a range of ideas:
- Congressional action, including the proposed Student Loan Forgiveness Act and the just-passed Jumpstart Our Business Startups (JOBS) Act, which, among other provisions, makes it easier for newbie businesses to find capital — though it's also drawn criticism for dismantling some investor safety nets.
- A nationwide explosion of social entrepreneurship and small-business courses, workshops, summits and incubator labs, such as Babson College's Center for Women's Entrepreneurial Leadership.
- High-profile corporate, nonprofit and government contests, sponsorships and convocations to promote young entrepreneurs, like Startup America, a White House/private-sector partnership.
- Venture for America, a nonprofit fellowship that offers recent college grads training with small startups.
- Hiring Our Heroes recruiting programs for returning veterans, with opportunities ranging from working for the band KISS and NBCUniversal to receiving assistance at chamber of commerce job fairs.
- Increased resources for local nonprofits, such as New York's Network for Teaching Entrepreneurship (NFTE), founded in 1987 to help high school kids convert street smarts into business intelligence.
Calling young America
Riding this wave, and helping to direct its optimism and marketing muscle, is Scott Gerber, 28, who founded the nonprofit Young Entrepreneur Council in 2010. A select group of hard-charging business owners under the age of 35, YEC members are invited to join and then mentor aspiring peers in exchange for premium marketing opportunities. Gerber also is a co-founder of Gen Y Capital Partners, an early-stage venture capital firm focused on young entrepreneurs.
YEC urges millennials to stop sending out resumes and instead put their energy, smarts and connections into, first, identifying an underserved market niche, and then launching a business to fill that need. The message is grounded and supremely practical: Think about generating cash flow, advises Gerber. Don't fantasize about becoming the next Instagram.
Earlier this year, moving into the policy arena, Gerber launched #FixYoungAmerica, a "solutions-based book and movement that aims to end youth unemployment." The movement is building bridges to Congress and the White House, signing up corporate and academic sponsors and soliciting the public for ideas, social media promotion and donations via a crowdfunding campaign.
"We need to stop talking about how screwed recent grads are and put things on the table to solve the problem," says Gerber, noting that parents and other authorities rarely encourage young adults to become entrepreneurs. "We can do nothing and bankrupt the next generation or we can take an entrepreneurial journey into the new economy of advanced technology and connectivity."
Plan B for Gen Y
Armed with his freshly minted MBA, Ben Bowman never did get that Fortune 500 call, of course. Instead, he and fellow Carlson alum David Mitchell launched an out-of-the-box idea that Bowman had actually developed as a b-school project. General Blood, now seeking second-round funding, is a for-profit blood brokerage firm designed to be more cost efficient and reliable than the nation's patchwork of mostly nonprofit blood banks. "We think our firm can take $1 billion a year out of the cost of health care," says Bowman.
Similarly, thousands of young adults across the country, forced to regroup, are harnessing ideas and the latest technology to start viable enterprises.
There's NFTE graduate Chante Goodwin, who began working at a computer repair shop at age 15 and soon signed up dozens of her own local clients. She launched her Washington, D.C., consulting firm, Your Way IT Solutions, when she was a first-year college student. Says Goodwin, "We have a well-defined and proven 10-step business process for solving issues while ensuring customer satisfaction."
Zach Hamilton, an Arizona State University sophomore, created DevilWash, an eco-friendly pressure-washing urban cleaning service. The innovative business got him named "All-Star Student Entrepreneur" by Forbes and an invite to a White House Champions of Change ceremony.
In New Jersey, Seton Hall University class of 2009 grads Jerry Sullivan and Peter Kelly founded Framework Media Strategies, a boutique agency they operate virtually while living at family homes. The biz is cash-positive and leverages social media to promote musicians. It began, says Sullivan, "when Pete and I met at the university radio station."
At the College of the Atlantic's Sustainable Enterprise Hatchery, a venture incubator in Bar Harbor, Maine, professor Jay Friedlander says students run the gamut of interests, including "starting high-growth ventures, artistic endeavors, policy organizations and local enterprises." Hatchery successes include Big Box Farms, which was founded by Jordan Motzkin and uses industrial spaces in urban areas to grow organic produce, and Gourmet Butanol, a service launched by biochemist Nick Harris to convert waste to biofuel.
Last year, Tanya Prive, 27, launched Rock the Post, a free crowdfunding and crowdsourcing social networking site that helps young entrepreneurs trade resources and find funds, materials and expertise.
YEC inaugural member and leader of its women's council, Natalie MacNeil, 26, leveraged her experience traveling the world as a young ambassador for Canada to launch She Takes on the World. A brand that includes blogs, books, workshops and media appearances, the business focuses on inspiring young women to become successful entrepreneurs. MacNeil's advice: "Surround yourself with the best and the brightest people you can find. Connect with others who have been in the trenches to learn what you should be doing, what to give up, what would help the most."
Overall, says NFTE president Amy Rosen, "by instilling the entrepreneurial mindset in young people, they become 'intrapreneurs'" — or, people who know how to drive growth and change in any organization or enterprise. That education, concludes Rosen, "will create the stable economic growth needed to turn the tide from youth unemployment to youth employment."
© Business on Main. Sign up for our Main Street Authority newsletter to get articles like this delivered monthly to your inbox.