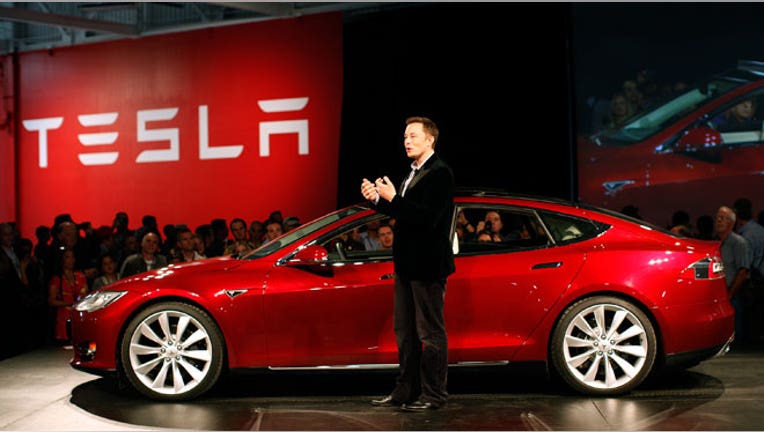 In a research note ahead of Tesla's (NASDAQ:TSLA) fourth-quarter earnings call on Wednesday, venture capitalist Gene Munster compared the automaker to Amazon in the spring of 2009, just before the ecommerce company's stock began to take off – which has skyrocketed tenfold since.
The former Piper Jaffray analyst likened Tesla to "a consumer electronics company that thinks like an internet company," saying that it's well-positioned to "transform our lives" and "shape the future," based on core expertise in artificial intelligence and robotics – the focus of Munster's new VC firm.
He may be right. Then again, Munster famously predicted in 2010 that Apple would conquer the living room with "an all-in-one, connected TV." He stood firmly behind that belief until finally, in 2015, admitting in a note to investors that he'd been wrong all those years.
Nevertheless, Munster did recommend shares of Apple (NASDAQ:AAPL) back in 2004, years before the iPhone was introduced. Investors who followed his advice are up 5,000%. When it comes to Apple, he's been right in a big way, and wrong in a big way. The question is, which way will it be with Tesla?
The problem I have with Munster's analysis is that he makes lots of assumptions. He doesn't believe today's automakers can compete with Tesla, but I don't believe the likes of Toyota (NYSE:TM), Ford (NYSE:F) and Mercedes are ready to give up enormous market share without a fight. Then there's Alphabet (NASDAQ:GOOGL) subsidiary Google, Uber, China Inc. and who knows, maybe Apple.
He assumes that self-driving cars will come to dominate the market, and that once Tesla achieves scale, competitors will lag too far behind to catch up. Those are some pretty big leaps of faith. When it comes to the market, nobody has a crystal ball. And achieving scale requires flawless execution. That's certainly no slam dunk.
If you expected this to be about fourth-quarter numbers, you're missing the point. To Tesla's hoard of fanatical retail investors and the 370,000 fans who placed $1,000 deposits on the Model 3 sedan sight unseen, Tesla is more like a Cult of Musk than a car company. And I think Munster is a true believer.
When Musk acquired SolarCity, he repositioned Tesla Motors to Tesla: a soup-to-nuts renewable energy company that makes everything from solar roof tiles and storage batteries to electric cars and autonomous trucks. And he said the new Tesla can become the world's first $1 trillion company by market value. Yes he did.
Never mind the uncertainty such a bold transformation represents. Never mind that Tesla is trying to leave its luxury niche behind, become a mainstream car maker and ramp production from 84,000 vehicles last year to 500,000 in 2018. Never mind that it's building the world's biggest battery factory in the Nevada dessert. And never mind that, no matter what Musk says, there is no synergy between solar roofs and electric cars.
Investors have rewarded Musk's grandiose vision, driving the stock up more than 40% over the past three months to near-record highs. Tesla's valuation is roughly the same as Nissan's and close to GM's (NYSE:GM) and Ford's – although the company is a fraction of their size – and that has analysts puzzled. They say there's no basis for the run-up, and they're right. A cult stock is a cult stock, but Tesla's soaring share price may be a self-fulfilling prophecy.
What's most unusual about Tesla is not its disruptive technology or the feature-packed cars it makes, but that it's a perpetual capital-raising machine. It needs to continue to raise billions to fund its transformational growth. And its valuation is the collateral on which its fund-raising is based. The higher it is, the better the terms.
That's where Munster's analogy really breaks down. Amazon (NASDAQ:AMZN) may struggle with profitability, but its execution at scale has been phenomenal and its growth self-funded. Tesla's execution at scale is untested and its growth is funded by Musk mythology, grandiose hype and an overinflated stock price. Financial engineering does not make a transformational company. Sooner or later, Musk will have to deliver on the hype.