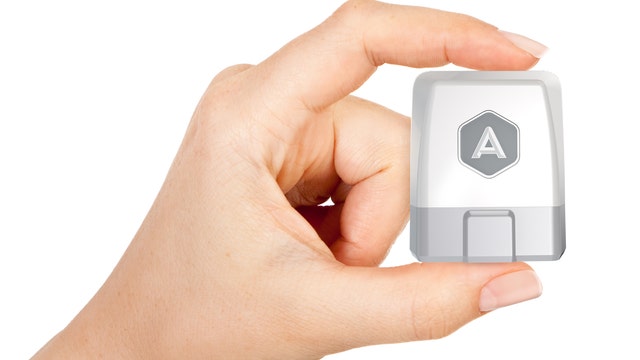 Looking to save money on gas? A new startup is offering a high-tech backseat driver to help.
San Francisco startup Automatic says it can help drivers become smarter behind the wheel by giving feedback on acceleration, speed and braking. Its device plugs into a car's standard diagnostic port and gives audio suggestions through a smartphone app.
The payoff can be big, according to Ljuba Miljkovic, Automatic's head of product.
"The average American family spends about $3,000 a year [on gas]," said Miljkovic. "How aggressively you drive and how fast really have a big impact on your fuel economy and it's been studied that if you drive more smoothly, the average driver can save about a third of that $3,000 dollars."
The Internet-of-Things startup says it can also help users save on energy costs by connecting with other smart gadgets. By using a service called If This Then That (IFTTT), homeowners can sync Automatic with products like the Nest smart thermostat.
"And so the way that Automatic works is whenever you do things like park the car or leave a particular location, it will trigger an event that can then make other things happen around the Internet," explained Miljkovic. "So what we're seeing people do is whenever they leave the house, they'll turn off the lights the smart lights that they have in their home or if they arrive home, it will automatically turn on their Nest thermostat."
Automatic was founded in 2012 and started selling its namesake device in 2013. The 45-person-company has raised money from venture-capital firms including Andreessen Horowitz and Founders Fund, as well as Y Combinator, but has not publicly announced its funding.