Can Back-to-School Sales Predict the Holiday Shopping Season?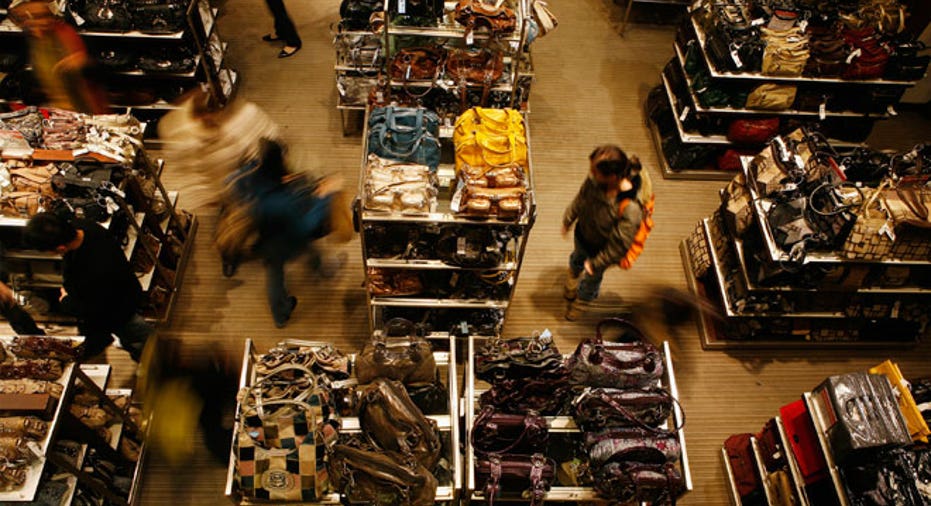 The verdict is still out on back-to-school sales, causing retailers' to hold their collective breaths.
"Back-to-school season can help retailers gauge consumers' intentions," says Kathy Grannis, senior director of media relations for the National Retail Federation. "Having a clear sense of what consumers are looking for, whether it's more coupons, online shopping or promotions…retailers are going to adapt."
The holiday shopping season is the most vital quarter for most retailers, sending them into the black for the year. "Some retailers are very concerned about making a profit this year," says Ron Friedman, at retail expert at Marcum. "We saw a big tick up in retail sales when we were coming off the cold winter earlier this year, but then it's been flat. It's almost as if the back-to-school season never happened."
Despite last year's epic cold winter, holiday sales rose 2.7% in 2013, according to retail industry tracker ShopperTrak. This year, there are 26 days between Black Friday (the day after Thanksgiving) and Christmas, a day more than 2013's season, but five less than in 2012. Consumer spending makes up nearly two-thirds of the economy.
The back-to-school season is also getting shorter, says Friedman. "More schools are starting earlier in the summer. August is a popular vacation month. If families are just returning from the beach, that doesn't give them a lot of time to get their school supplies."
The demographic hitting the stores for back-to-school shopping is limited to parents with school-aged children, but the season is still widely considered the No.2 shopping event of the year. "This is something retailers rely on. We are seeing a lot of promotional behavior right now to get people in the mood to shop, to get them excited," says Trae Bodge, senior editor at RetailMeNot. "Retailers are working hard to show shoppers what they can offer and hope that they return later in the year. It's about whetting the appetite."
To compete for tight consumer spending, retailers are holding flash sales, offering price-matching guarantees and  increasing their promotions, according to Bodge, adding that shoppers can expect the behavior to continue—and even increase—as the end of the year approaches.
"There's going to be a lot more staggering of deals. Think Black Friday-type sales in the months leading up to November. This is advantageous to consumers, it's better to spread out the shopping to help make it more budget friendly."
Starting the season early is also beneficial for retailers when it comes to managing inventory. "When you spread out the big deals, you don't have the crazy rush and get in too deep," says Bodge. "Retailers are being really smart about this."
When it comes to back-to-school spending, Grannis says there's been a spike in spending on technology and electronics, but that doesn't mean the spending is purely discretionary. "Our survey shows one in five parents reports that 100% of the supplies they buy is influenced by school requirements." This is the first year the NRF has conducted the survey.
To get a better pulse on the consumer, Friedman is keeping an eye on retailers at different ends of the spectrum. "Look at the same-store sales at Saks and Nordstrom, they are the leading indicator for the health of the higher-end customer and then watch Wal-Mart and Target, see which are reporting better numbers."