Can Ad-Littered Twitter Keep Its Cool?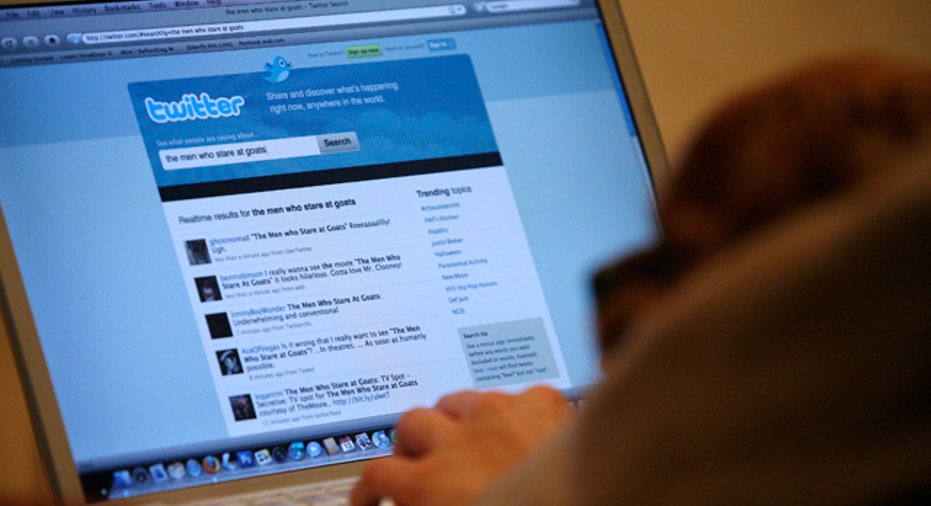 "You don't want to ruin [Facebook] with ads, because ads aren't cool" --Sean Parker (Justin Timberlake) to a young Mark Zuckerberg (Jesse Eisenberg) in The Social Network.
Even factoring in the creative license taken by Aaron Sorkin, Parker's sentiment is true: Founders of the world's largest social network had serious concerns about incorporating advertisements, which would eventually become the company's bread and butter, for fear it might alienate its user base.
Now Twitter is feeling the same growing pains. Last week, the company said it would integrate Promoted Tweets, 140-character ads from brands such as Dell and Starbucks, into user Twitter streams, placing them high in users' timelines. (Previously, Promoted Tweets would only appear in Twitter search results for relevant keywords.) It'll rake in serious revenue. But the more Promoted Tweets show up in users' streams, the more the social network risks turning off its users, either to brands or Twitter itself.
Keep up with the latest in technology with the FOX Business Tech Facebook page.
As ads begin flowing through its 200 million user accounts, can Twitter keep its cool?
Yes, believes Forrester Research marketing analyst Sean Corcoran. "At the end of the day, just like Facebook found out, there's a lot of opportunity to make immediate short-term revenue in advertising," he says. "When you need to make revenue, it's something you can turn on--the challenge for [Twitter] is making it so it's not overly intrusive."
When Corcoran spoke last week with Adam Bain, president of global revenue at Twitter, Bain stressed the importance of maintaining the right user experience. It's why a brand's Promoted Tweet will only appear in a user's timeline if the user is following that particular brand, and why that tweet-size ad can be dismissed with just one click. "They're not just slapping ads in front of people's faces," Corcoran says.
Still, not everyone is impressed with the changes. Even Corcoran's boss, George Colony, the chairman and CEO of Forrester Research, called the ad platform a bad idea. "Twitter's ad imposes itself into a discussion among real people," he wrote recently. "It's as if you held a dinner party and an uninvited stranger barged into your house screaming self-serving non sequitors--and you can't get rid of him."
In other words, the "ads aren't cool," as JT's Sean Parker suggested; they might even be annoying. However, they are increasingly necessary. In 2010, Twitter pulled in just $45 million in ad revenue, according to eMarketer. Facebook, on the other hand, pulled in $1.86 billion.
Founders of Twitter have been averse to traditional ads, the "coolness" factor always an important reason why. "The overall experience [of Promoted Tweets] will hopefully be something that's very native to the network, very relevant, and fitting along with all the other tweets you're seeing," cofounder Biz Stone told the Associated Press last year. "If they're not cool, we just won't show them."
Murkier now is how far the cool factor will expand to allow in boatloads of cash. "Or help pay [your] investors back," Corcoran says. "Twitter had to make a choice about how long they could go for free--giving away these services and tools. I would guess that the recent change of management [led] to the conclusion that for Twitter to make money, [they] have to offer some type of advertising." (In March, cofounder Jack Dorsey was named executive chairman of Twitter; and in June, Biz Stone said he would take a less active role in the company.)
The debate over in-stream Twitter ads has likely raged for years, and almost perfectly mirrors the challenges the founders of Facebook endured when they launched their advertising platform. According to David Kirkpatrick's book The Facebook Effect, Mark Zuckerberg and cofounder Dustin Moskowitz often argued against the use of ads on the network, worrying it could "compromise the site." Cofounder Eduardo Saverin, on the other hand, pushed for advertisements, suggesting ads should hug every friend request and big banners be plastered across the top of every page. (Zuckerberg and Moskowitz thought this was a terrible idea--a feeling very much captured in the Social Network film.)
Still, Facebook couldn't keep its cool forever. As Kirkpatrick reported:
Facebook was still burning tons of cash. It couldn't keep endlessly pulling in investment money to cover its losses, no matter how much contempt Zuckerberg had for ads. Luckily, Google, Microsoft, and Yahoo all wanted to talk about a deal to place display ads on Facebook. Zuckerberg authorized his deputies to begin negotiations.
Even with ads, Facebook has continued to grow, to more than 750 million users. Twitter is undoubtedly just as addicting a service (though for fewer users) and it's beginning to test the waters of its moneymaking potential. "You can see them slowly dipping their toes as they keep opening up new channels," Corcoran says. "They're slowly easing their way into it."
This content was originally published on FastCompany.com
More news from Fast Company: - Unchecked Spam Ads Infiltrate Facebook, Hijack Dealzon Brand - Army Tweaks Recruitment Video Game To Train Soldiers For Real "Hurt Locker" Situations - Tesla Releases Teaser Video Of Pre-Production Model S EV