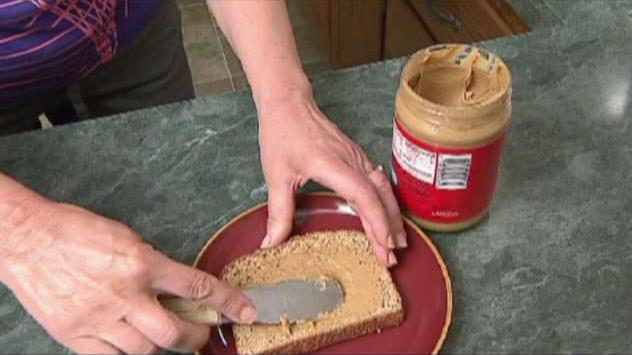 People who are seriously allergic to peanuts may soon be able to breathe a sigh of relief as a forthcoming preventative treatment may help combat the most severe reactions.
Aimmune Therapeutics is developing an immunotherapy treatment that would help the people combat the most common food allergy impacting 1 million children in the United States.
"It's a medicine that is in a capsule that you break open and sprinkle onto three or four spoonful's of chocolate pudding or apple sauce or any food that you particularly want to eat at the time," Aimmune Therapeutics CEO Stephen Dilly told FOX Business' Maria Bartiromo on Tuesday during an interview on "Mornings with Maria." "And you eat it just like any other food and the act of doing that desensitizes over time to peanut [allergies]."
Even though the treatment doesn't cure the allergy, it would help people who may accidentally be exposed to peanuts.
"The problem is that you cannot eat peanuts – it's trying to avoid peanut protein. And peanut protein is in all kinds of stuff," Dilly added.
More From FOX Business...
The drug in its final stages of clinical testing has shown promise. The company's recent study examined 550 children with peanut allergies, who were gradually given stronger doses of the treatment over time.
After about a year, about two-thirds of them were able to consume about two peanuts without having a reaction.
"This is the first time it's ever been done in hundreds of patients and in 10 different countries around the world," he said. "This now looks like it can be scalable."