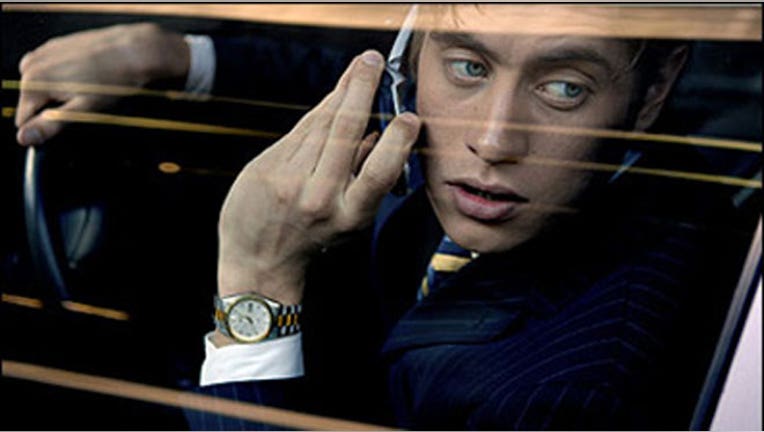 Despite all the buzz surrounding recent polls and research, don't expect drones to be issuing you a speeding ticket any time soon.
Last year, President Obama signed legislation requiring the Federal Aviation Administration (FAA) to draw up regulations for the licensing and testing of commercial drones by 2015.
As of October, the FAA had received more than 80 applications from entities seeking to use drones, including law enforcement agencies.
But it's important to scale back your perceptions of law enforcement drones. These aren't the kind of aircraft that fly missions over Afghanistan for hours on end. These resemble toys equipped with a camera, and they can stay aloft for no more than an hour or so.
These drones, or unmanned aerial vehicles or unmanned aircraft systems, as law enforcement prefers to call them, are already beginning to help officers investigate crime scenes, for instance, by taking aerial photos of major auto accidents.
Airborne or 'in a box in the back of a van'
In Grand Junction, Colo., the Mesa County Sheriff's Office has been using drones for about four years. One is a small helicopter, which can stay airborne for about 15 minutes; the other is a fixed-wing aircraft, which can remain aloft for about an hour, says Ben Miller, the program's director.
They're deployed about twice a month. The fixed-wing aircraft has been used for search-and-rescue missions, while the helicopter has been used to take aerial photos at crime and accident scenes. "Otherwise they live in a box in the back of a van," Miller says.
The University of North Dakota and the Grand Forks Sheriff's Department launched a research project on drone usage in 2010, says Alan Frazier, an assistant professor with the university and part-time sheriff's deputy who previously worked as a law enforcement officer in California, including running air support in the Glendale Police Department.
In its test phase, the drones have been used to look for a drowning victim washed away in floodwaters and to take fatal traffic accident photos, Frazier says. That bird's-eye view helps law enforcement officers determine what occurred by photographing things such as the debris field and skid marks.
While the aircraft are used to help investigate major accidents, they aren't deployed for every fender bender. "It wouldn't be a fiscally responsible way of using this resource," he says. Drones cost between $25,000 and $175,000, which is still a fraction of the $1.8 million to $2 million cost for a police helicopter.
In Mesa County, operating the drones costs about $25 an hour, compared with the $600 to $1,500 it would cost to operate a full-size helicopter, Miller says.
Privacy advocates, consumers wary of drone data collection
But law enforcement's use of drones has created privacy concerns with organizations such as the American Civil Liberties Union (ACLU) and Electronic Frontier Foundation (EFF), which fear the drones can be used for unauthorized surveillance, and worries about how the data they collect will be used and retained.
Although Parker Higgins of the EFF says he's unaware of any "horror stories" about the misuse of the aircraft, "this is early days for drone use by law enforcement."
Because drones are so cheap compared with a manned helicopter, "the built-in disincentives aren't there" to limit their usage, Higgins says.
The public also has concerns. A poll last year by Monmouth University in New Jersey found of the more than 1,700 Americans surveyed, 80 percent support drones being used for search-and-rescue missions, and about two-thirds back their usage to track escaped criminals and patrol U.S. borders for illegal immigrants. But less than one-quarter believe drones should be used for issuing speeding tickets, which may not be surprising given the fees you pay and the impact tickets have on car insurance rates.
How aircraft is used to snag speeders
If drones cost cops less money to use than helicopters and other aircraft, is it inevitable they'll eventually be used to bust speeders? Not any time soon, Frazier says.
In locations where aircraft are involved in catching speeders, marks are painted one-quarter mile apart on the side of the road. Officers in the air start a timer when the vehicle reaches the first mark and stop it when it passes the second mark. Then they consult a chart to determine the driver's speed. If the driver has been speeding, they'll radio a unit on the ground, which stops the vehicle and writes a ticket. Drones can't get up high enough to see the start and stop marks.
Two-thirds of respondents also were very concerned or somewhat concerned about their own privacy because of drone usage.
According to the ACLU, a handful of states already have enacted legislation requiring law enforcement to obtain a warrant in most cases before using drones in an investigation, and more than two dozen other states are considering limitations.
But Frazier says drones aren't being used "to peek in windows as they fly."
Law enforcement has been using aircraft for decades, and there's plenty of case law dictating proper usage. Law enforcement has strict guidelines in place regarding privacy, he says. "There's not that kind of oversight with the guy who works for the National Enquirer and wants to fly over Britney Spears' birthday party and take photos."
They also aren't useful for surveillance because the battery life curtails their flight times, he says.
But for things such as search-and-rescue missions and auto accident reconstruction, "they're just another tool in the mechanic's tool box."
The original article can be found at Insurance.com:Can a drone bust you for speeding?