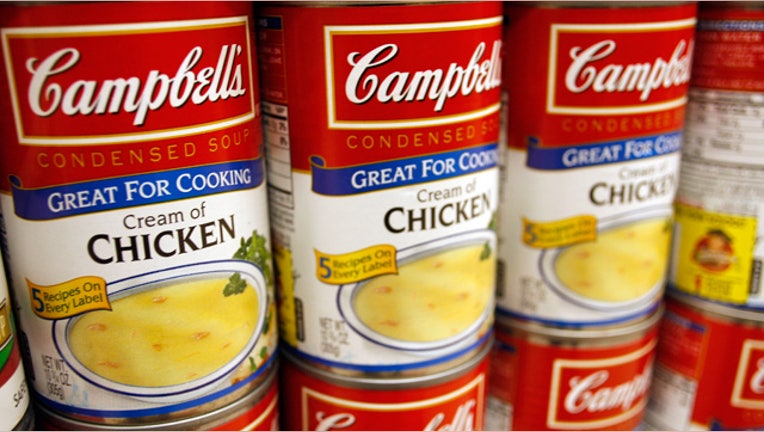 Campbell Soup (NYSE:CPB) narrowed its second-quarter profit but trumped Wall Street expectations as the nearly 150-year-old company's turnaround plan helped revamp sales in its struggling U.S. soup business.
The canned soup maker, which continues to reel from an earlier marketing war with rival Progresso, reported net earnings of $205 million, or 64 cents a share, compared with a year-earlier $239 million, or 71 cents.
Revenue for the three-month period was up 1% to $2.11 billion, led by 4% sales increase in     U.S. beverages, weighed down by softer sales in U.S. simple meals, global baking and snacking, and international simple meals and beverage categories.
Analysts in a Thomson Reuters poll were looking for a lower profit of 62 cents on marginally higher sales of $2.12 billion.
The company, which has been trying to revamp operations and tweak its appearance in an effort to attract a younger customer base while expanding into Asia and Latin America, has been making strides on the turnaround since new CEO Denise Morrison announced initiatives in July.
"We are executing a strategic turnaround in an environment of weak volume and high inflation across the food industry," she said. "Our first half has been impacted by headwinds in our beverages and Australian businesses, but we continue to make progress against our key growth strategies."
The company has been "stabilizing overall U.S. soup profits" and expects trends to improve in its beverages and Australian businesses. In U.S. soup, it will begin to cycle its change in discounting to drive better sales performance, Campbell said.
The company says it's on track to reach its fiscal forecast, which calls for a profit in the range of $2.35 to $2.42 a share. Analysts on average are looking for a profit of $2.36.