Campbell Soup Profit Grows Despite Soft Sales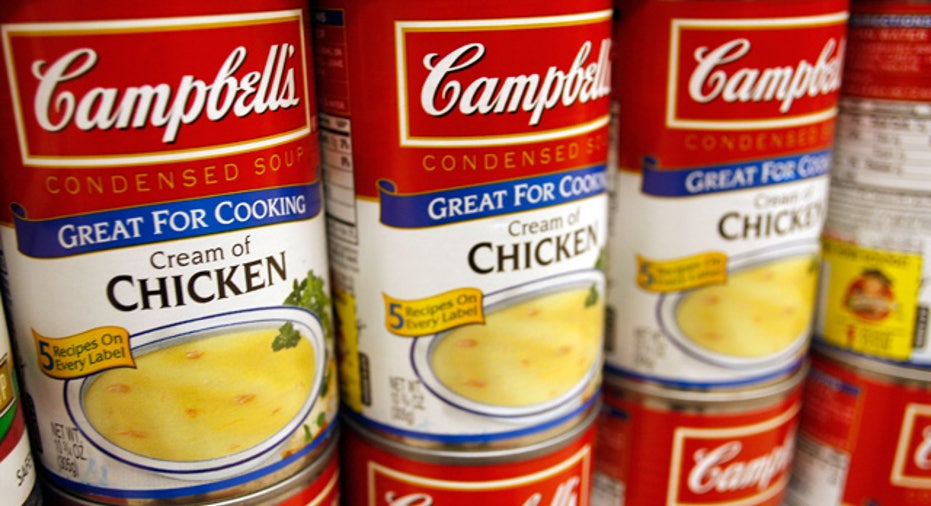 Campbell Soup (NYSE:CPB) revealed a slightly stronger first-quarter profit that surpassed Wall Street expectations, as lower marketing expenses helped to offset a decline in sales.
The Camden, N.J.-based soup and foods maker posted net earnings of $265 million, or 82 cents a share, compared with $279 million, or 82 cents a share, in the same quarter last year.
The results were just ahead of average analyst estimates in a Thomson Reuters poll of 79 cents.
Revenue for the three-month period was down 1% to $2.16 billion from $2.17 billion a year ago, missing the Street's view of $2.21 billion.
Hurting revenue was a 4% decline in the company's U.S. soup group and a 3% drop in both international and U.S. beverages.
"As we've previously stated, fiscal 2012 will be a year of investment as we establish the foundation for the next era of profitable growth at Campbell," the company's chief executive, Denise Morrison, said in a statement.
As part of those turnaround efforts, the company said efforts to stabilize its U.S. soup group remain on track. During the quarter, Campbell raised prices in response to inflation and reduced ineffective marketing spending, which helped improve profits despite lower volumes.
In its U.S. beverages business, the world's largest soup producer said it has ramped up advertising to help give it an edge against sharply rising competition, noting that while consumption growth outpaced the category and its market share increased, those results "required significant investment to protect our business."
Still, marketing and selling expenses fell 6% to $261 million.
Through the rest of the year, the company says it will continue to increase investment in brand building and innovation programs, and will steadily progress on implementing new strategies.
Despite the challenges, Campbell confirmed its fiscal 2012 guidance in the range of $2.35 to $2.42 a share, which is in line with average estimates of $2.37.