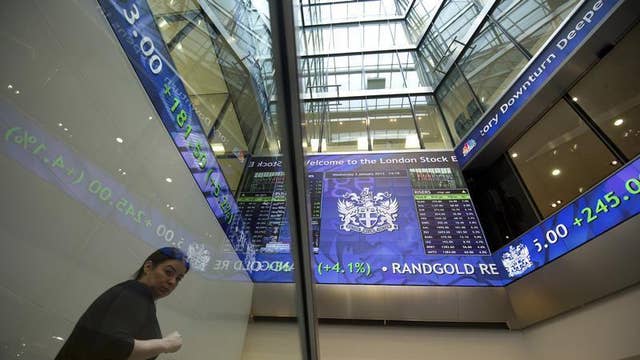 Campbell Soup (NYSE:CPB) swung to a loss in the fourth quarter amid weaker-than-expected sales, higher costs and a write-down related to a European unit.
The company also said Thursday it expects sales growth of 5% to 6% and per-share earnings growth of 3% to 5% in the current fiscal year. Acquisitions will likely contribute $300 million to sales growth. Analysts polled by Thomson Reuters were recently projecting 4% sales growth and 5% per-share earnings growth.
Shares fell 2.7% to $43.50 in pre-market trading. The stock has risen about 27.7% over the last year.
Campbell Soup, which also makes V8 juices and Pepperidge Farm baked goods, has expanded beyond the soup business and put greater focus on growing its other businesses. In June, it completed the purchase of baby food maker Plum Organics and agreed to buy Danish cookie maker Kelsen Group.
In the latest period, the company saw a loss of $158 million, or 50 cents a share, compared to $127 million, or 40 cents a share, in the year-ago period. Excluding one-time items, adjusted per-share earnings climbed to 45 cents from 41 cents.
Campbell Soup took a write-down of $263 million, or 83 cents a share, related to its European simple-meals businesses. The company said earlier this month it's in final talks with private equity firm CVC Capital Partners to sell the businesses.
Sales were up 13% to $1.72 billion, helped by the addition of Bolthouse Farms and other acquisitions.
The results beat Wall Street estimates for per-share earnings, 42 cents, but fell short on revenue estimates, $1.84 billion.
Gross margin narrowed to 36.2% from 39%. Campbell Soup attributed the decline to its purchase of Bolthouse Farms.
The Camden, N.J.-based company's global baking and snacking segment, which includes Pepperidge Farm, sales ticked up 3% to $570 million. Sales of U.S. simple meals, which accounts for soups and sauces, rose 7%. U.S. beverages posted a 4% drop in sales, while U.S. soup sales increased 4%.
International simple meals and beverages recorded a sales decline of 7%.