Campbell Soup Nears Deal to Unload European Businesses to CVC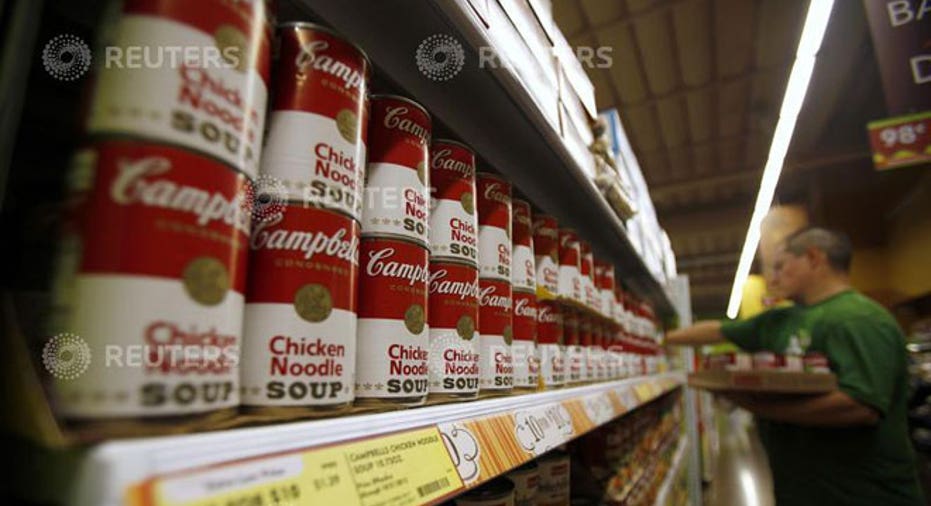 Campbell Soup (NYSE:CPB) revealed on Monday it has entered into exclusive negotiations with private-equity firm CVC Capital Partners over selling some of the soup maker's European businesses.
Camden, N.J.-based Campbell Soup didn't provide a price tag on the sale, but said CVC made a "firm offer" and the division generated about $530 million in net sales.
The proposed sale would feature Campbell's national brands of soups, sauces and simple meals, including Liebig and Royco in France, Erasco in Germany, Bl Band in Sweden and Devos Lemmens and Royco in Belgium.
Additionally, the deal would hand CVC control of four plants in Puurs, Belgium; Le Pontet, France; Lubeck, Germany; and Karpalund, Sweden.
However, the proposed sale doesn't include the export of Pepperidge Farm products in Europe or Campbell's products in the U.K., the Middle East or Africa. Likewise, Campbell is not planning to sell its Denmark operations Kelsen Group.
The European business is headquartered in Puurs and employs about 1,300 people.
"Campbell Europe is a strong business with iconic brands, experienced management and dedicated employees. CVC is committed to successfully growing the business further and to supporting its leading brand portfolio," Steven Buyse, senior managing partner at CVC, said in a separate statement.
Campbell said the transaction is expected to close in the first quarter of fiscal 2014, subject to approval by European competition authorities.
Campbell is being advised by law firm Allen & Overy, while CVC is huddling with bankers from Leopold Capital Partners and Barclays (NYSE:BCS).
Shares of Campbell dropped 1.13% to $47.20 Monday morning, trimming their 2013 rally to 35%.